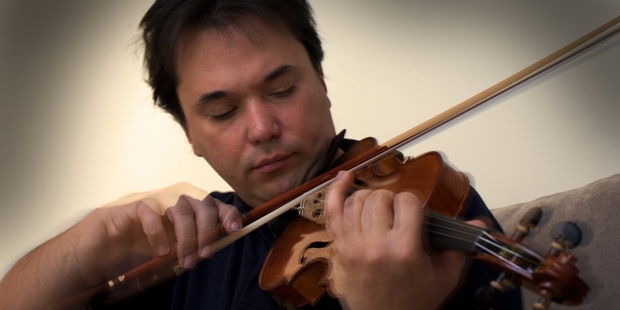 The unthinking dismissal of Schoenberg as box office poison was proved a calumny when a good crowd turned up for the closing concert of the Auckland Philharmonia Orchestra's New Zealand Herald Premier Series.
First on the bill was the composer's Transfigured Night, an intricately worked out paean to the redeeming power of love.
The spirit and the musical techniques here are essentially Wagnerian, and conductor Eckehard Stier gave us a taste of what we might expect in the APO's Tristan and Isolde next year.
The strings were exemplary on all levels and in all combinations, as Schoenberg shaded subtle textures with solo lines around pairs as well as sections of players.
Solo contributions were of a particularly high order, especially the soaring violin of Dimitri Atanassov, in his last appearance as concertmaster.
Manuel de Falla's Nights in the Gardens of Spain might have seemed a lightweight "concerto" for Steven Osborne, but how deftly the Scottish pianist dispensed shreds of Ravelian toccata through its first Iberian vista.
There was an effective tension between the APO and its rhapsodical soloist, saving Falla's music from descending into picture postcard territory or being a mere showcase for the admittedly gorgeous orchestral colourings.
Osborne's encore was perfection - a sentimental Ravel waltz, its wafting mysterious harmonies infused with an elegant intensity.
After interval, an orchestra of 104 players celebrated the centenary of Stravinsky's The Rite of Spring.
Two years ago, the APO presented a shattering account of this seminal ballet, with the city's youngsters dancing to Royston Maldoom's choreography. Now, we had the opportunity to submit to the power of Stravinsky's music alone.
Stier caught the spine-tingling tangle that spreads out from Ingrid Hagan's seductive bassoon introduction, and thrilled us with the tumult of the adolescents' pounding dance. There were quieter moments, exquisitely etched, calm, cool and collected; but the raw, energised fury of the final Sacrificial Dance made one realise why composer Pierre Boulez hailed this work as the birth certificate of contemporary music.