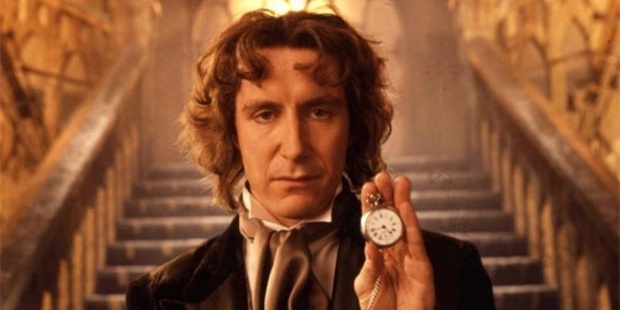 Actor Paul McGann has made a surprise return to the lead role in Doctor Who in a taster mini-episode of the BBC series ahead of a 50th anniversary special.
The star had appeared on screen only once as The Doctor, in a one-off film in 1996, although he has voiced the character a number of times in audio adventures.
But he revived the role once more in a short film lasting a little over seven minutes called The Night Of The Doctor, which premiered without warning on the BBC iPlayer.
It comes as part of the sci-fi show's birthday celebrations and sets the scene for the anniversary episode, The Day of The Doctor, on November 23 (and November 24 in New Zealand).
That programme will feature several regenerations of the character, including the role played by Matt Smith, his predecessor David Tennant and a further incarnation glimpsed briefly this summer, played by John Hurt.
In the mini-episode (SPOILERS) , written by Doctor Who's executive producer Steven Moffat, McGann is seen unsuccessfully attempting to aid a young gunship pilot he comes across called Cass (Emma Campbell-Jones).
He goes on to crash into the surface of a planet where he is rescued by the Sisterhood of Karn, whom he met in the story The Brain of Morbius, which screened in 1976.
He is given an elixir by Ohila (Clare Higgins), which prompts a further regeneration, turning him into the ``War Doctor'', played by Hurt.
Viewers have already seen the Doctor say he has tried to forget the regeneration in his warrior guise.
- AAP