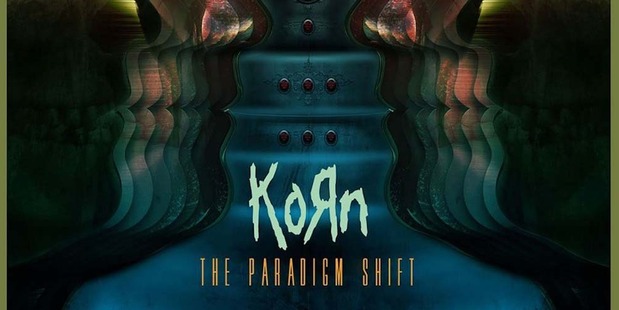 Dubstep, it seems, is so 2011.
That's according to Korn, the Bakersfield nu-metallers who embraced Skrillex-directed electro-carnage on their occasionally inspired last album that was full of sinister synths, brutal breaks and gigantic EDM drops.
They've ditched that sound on The Paradigm Shift, their 11th album that supposedly returns Korn to their bruising riffage roots.
Certainly, on the spiralling dual guitar attacks of Love & Meth and Spike in my Veins, you can hear the influences of returning guitarist Brian "Head" Welch, who famously found God and disowned the band eight years ago.
His grinding aggression helps Korn deliver something more akin to their first few albums than anything they've done recently.
But it would be nice if their re-energised sonic power could be matched by some new lyrical themes - front man Jonathan Davis, now 42, still seems obsessed by his inner demons.
"How many times a day must I die?" he asks on the gutsy grunt of It's All Wrong, while the ridiculously titled Paranoid and Aroused includes lines like, "The demons, they're laughing out loud"and "this s*** is degrading".
At this point, he's kind of nailed it.
Stars: 2.5/5
Verdict: Metallers still mournful on disappointing return.
Click here to buy The Paradigm Shift by Korn.
Follow @nzherald_ent on Twitter for all the latest entertainment news.
- TimeOut