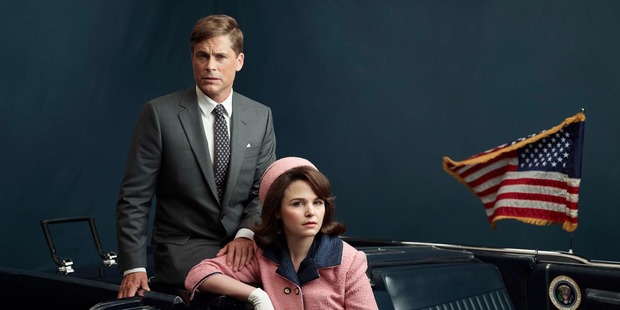 Pick of the week: Killing Kennedy
Friday, November 22 marks the 50th anniversary of the death of US President John F Kennedy, assassinated as he was driven through downtown Dallas.
It remains one of the most discussed, written about, re-enacted, and replayed events in Western history. Sky TV is commemorating the anniversary with a host of programmes, the flagship show of which is Killing Kennedy, screening Tuesday, November19.
Produced by Ridley Scott, it's based on a book by Bill O'Reilly (the Fox TV political pundit who also wrote Killing Lincoln), and stars Rob Lowe and Ginnifer Goodwin, as JFK and Jackie Kennedy, while also following the path of Lee Harvey Oswald, played by Will Rothhaar.
It turns the clock back to 1959 - to Kennedy's preparation to announce his presidential candidacy, and Oswald's decision to renounce his American citizenship and start a life in Moscow. From there it follows the two men, and their wives (Oswald married 19-year-old Russian Marina Prusakova in 1961, and brought her back to the US, with their baby June Lee, in 1962), through the spiralling series of events, including the Cuban Missile Crisis, that lead to the fateful day.
It aims to provide a nuanced view, without painting the hero and the villain in stark black and white - both with strong ideals, complex family relationships, vulnerabilities, and flaws. It does stick to the generally accepted run of events though, with Oswald being portrayed as a somewhat deranged, passionate supporter of Castro, who felt betrayed by his own government, and acted alone, in cold blood.
Delving deeper into the details surrounding the assassination, Discovery Channel screen two programmes, on Thursday, November 21 - JFK: The Lost Tapes, and Capturing Oswald (8.30pm and 10.30pm respectively) which look at November 22, 1963 through the eyes of reporters' recordings, government tapes, and Dallas Police Department officers.
Meanwhile, the History Channel will screen JFK Assassination: The Definitive Guide (Saturday November 23, 8.30pm), a documentary which looks at the public perception of the event 50 years on, and why it remains so controversial.
It examines all the leading theories, and tries to figure out who America really believes was behind the death of JFK, and why. The Secret KGB JFK Assassination Files and Lee Harvey Oswald: 48 Hours To Live also delve into the mystery from new perspectives, while JFK (Fridays, 8.30pm on the Arts Channel), JFK: Seven Days That Made A President (Wednesday November 29, 7.30pm on National Geographic), and Uncovered - JFK's Women: Scandals Revealed (Sunday November 24, 8.30pm on BBC Knowledge) all seek to shine a light on the man who captured the imagination of America and the wider world.
When: Tuesday, 7.30pm
Where: National Geographic Channel
What: 50th anniversary of JFK's death
Crime pick: Red Widow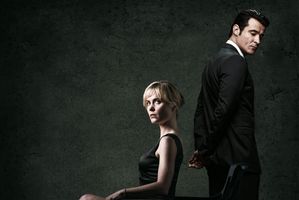 In this crime drama which lasted only one season in the US, Australian actress Radha Mitchell stars as Marta Walraven, an American woman of Russian descent, who is dragged into the criminal underworld of San Francisco, when her husband, Evan, is murdered.
The series sees mother of three Marta trying to juggle the school run, with the family business - importing drugs to repay her husband's's debt to the local crimelord who had him murdered. It's based on Dutch series Penoza; the show was adapted for English speaking audiences by Melissa Rosenberg, who penned Dexter and wrote and produced the Twilight movies. The show also marks the return to television of former ER star Goran Visnjic who plays sinister Mr Big Nicholae.
When: Monday 9.30pm
Where: TV One
What: Married to the Russian Mob
Comedy pick: Life's Too Short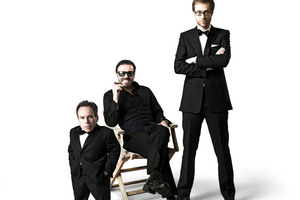 By now you know what you're getting with a Ricky Gervais show: Hand-wringing awkwardness. That doesn't change in Life's Too Short, a mockumentary following little person Warwick Davis as his career flounders after stints in Willow, Star Wars and Harry Potter. Like The Office and Extras, much of Life's Too Short's oh-so-wrong humour comes from mocking taboo topics - mostly Davis' stature. He can't reach doorbells, struggles to get out of his SUV, and gets caught sneaking into his estranged wife's house through the doggy door. But the best moments are reserved for Gervais and Stephen Merchant posing as egotistical agents to A-list stars. In the first episode, earnest action man Liam Neeson pitches his idea for a new stand-up comedy show. About Aids. You have been warned.
When: Friday 11.05pm
Where: TV One
What: Sticking up for the little guy
Comedy pick: Hamish & Andy's Gap Year: Asia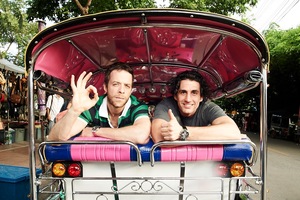 The Aussie radio/comedy duo continue on their mission to bring their goofy brand of larrikinism to the wider world. This time, it's their biggest land mass yet with the pair taking on Asia - seemingly country by country and hazardous activity by hazardous activity - while hosting the show in front of a live audience from a bar in Bangkok.
Tonight's opening has the pair visiting one of Northern Thailand's rocket festivals where there fireworks are seriously ballistic; dealing with monkey waiters in Japan, encountering Manila's answer to Superman and of course finding a local delicacy in their "Cultural Eating" segment which, says Hamish, is designed to bring on "as much gagging and spewing as possible ... sorry cultural gagging and cultural spewing."
When: Monday 7:30pm
Where: TV3
What: Asian invasion
Horror pick: Marchlands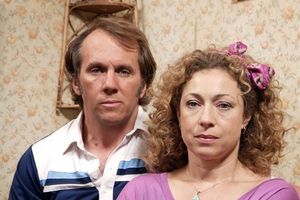 The tale of three families living in the same Yorkshire house across three decades, this five episode series from 2011 is a time-shifting ghost story centred on the spectre of the same girl.
In 1968, young marrieds Ruth and Paul live with his repressive parents and struggle to accept the unexplained death of their daughter, Alice.
In 1987, a second family's daughter blames her troubled behaviour on her invisible friend. And In 2010, a couple expecting their first child move to Marchlands to find their lives unsettled, just as Ruth returns to find out what happened to her daughter. The Eighties scenes star Alex Kingston, Jodie Whittaker is the young Ruth and Shelley Conn is Nisha, the expectant mum in the contemporary parts of the story.
When: Thursdays, 9.30pm
Where: Vibe
What: A haunting we will go
Follow @nzherald_ent on Twitter for all the latest entertainment news.
- TimeOut