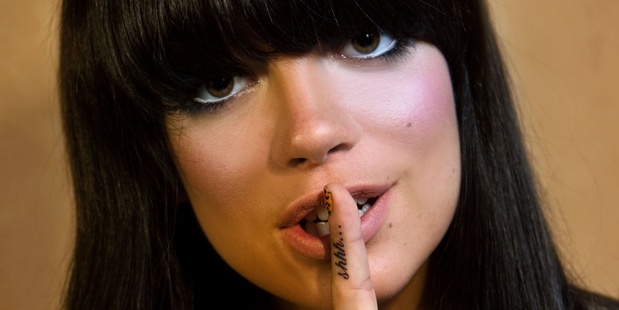 British singer Lily Allen has unveiled her musical comeback with a new single and video which satirise the use of women as sex objects in the music industry.
The track Hard Out Here - which premiered on YouTube - sees her performing with scantily-clad dancers twerking, and at one stage she eats a banana suggestively to spoof the way women are treated in music promos.
It begins with her lying on an operating table having liposuction to get herself back in shape for a pop career after she had a temporary retirement from the chart world, during which she launched a fashion business and became a mother.
An actor playing her agent asks: "How did someone let themselves get like this, huh?"
Allen hits back: "Erm, I had two babies."
The lyrics feature the lines, "forget your balls and grow a pair of tits, it's hard, it's hard, it's hard out here for a bitch", which could be a spoof reference to Three 6 Mafia rap track Hard Out Here For A Pimp.
Fans were able to find the song after entering the answers to clues she posted on Twitter, each of which gave the name of a well known female figure.
Her video comes amid heightened concerns about the portrayal of women in music videos. Annie Lennox recently called for age-ratings for music videos because of increasing sexual images, and Miley Cyrus caused a stir when she appeared naked in the video for her single Wrecking Ball.
Chart-topping star Robin Thicke featured a number of models dancing topless in the video for his single Blurred Lines, which prompted singer Charlotte Church to round on him during a keynote speech to the radio industry a month ago in which she highlighted the sexism of the music business.
Allen, 28, stepped back from the music world after promoting her 2009 album It's Not Me, It's You and had two daughters with her husband Sam Cooper - Ethel and Marnie.
- PAA