Big Sean played his first New Zealand concert last night. Chris Schulz was there.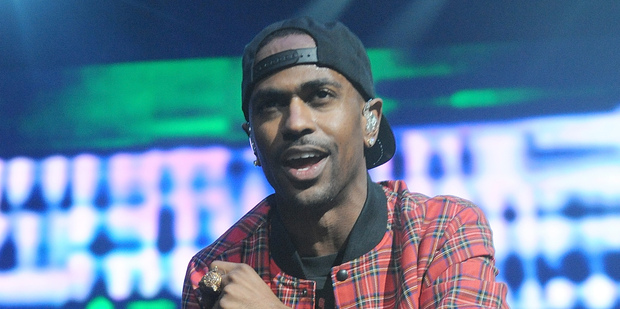 As a protege of Kanye West, Detroit rapper Big Sean lacks his mentor's production finesse, motormouth dexterity and balls-out aggression.
In fact, Sean's biggest claim to fame in 2013 is giving a platform for a better rapper - Kendrick Lamar - to deliver the verse of the year on his much talked-about single Control.
But at his first New Zealand show, Sean was a magnetic presence, warming up after a sluggish start for a short-but-sweaty show that proved exactly why he calls himself a "feel good" rapper.
Sean was smiling most of the time, dancing his way through a jungle remix of the opening throb of Mercy, bellowing at the crowd through a megaphone during the shouty southern thud of 10 2 10, and losing his shirt and sunglasses during the gloomy grind of money anthem Mula.
Yep, plenty of Sean's hits fare better when he's paired up with his more-famous friends, whether it was the Lil Wayne-guested electro-lope of Beware, Drake's thuggish anthem All Me, West's menacing Clique, the R&B grooves of My Last with Chris Brown, or his frenetic verse on Meek Mill's siren-filled Burn.
But Sean really hit his stride on his cover of Chief Keef's I Don't Like - changing the lyrics to "New Zealand, that's that s*** I do like" - and the summery Jamaican stride of Guap, bouncing around the stage next to the giant lion mascot that appears in the video.
If you thought that looked ridiculous, well, you'd be right. But it wasn't as strange as watching Sean teach the crowd how to "swerve" properly (use both hands, apparently), hearing those ridiculous ass metaphors in Mercy performed live, or listening to Sean's unrepeatably explicit advice on how to deal with haters and dream crushers.
Perhaps if this rap thing doesn't work out, Sean could have a big future ahead of him as a feel good life coach.
What: Big Sean
Where: The Powerstation, Auckland
When: Tuesday, November 12
- nzherald.co.nz