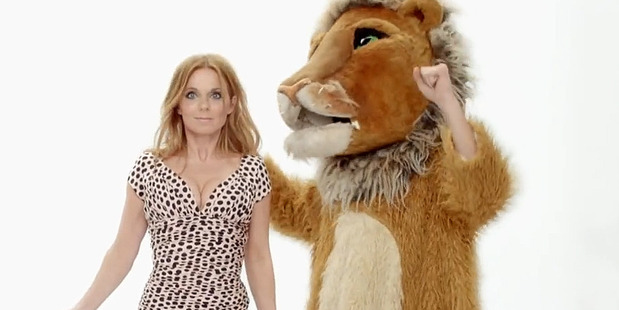 "I lost!" With these words posted her on her official blog, former Spice Girl Geri Halliwell admits her new single Half Of Me is a failure.
That's the reason why she ditched the song and belted out the old Spice Girls hit Wannabe on the finale of Australia's Got Talent.
Halliwell, who was a judge on Australia's Got Talent, was brutally honest about why she changed song choices .
Half Of Me has tanked so badly it has fallen out of the ARIA's top 500 singles, having only just sneaked into the top 100 when it was released a few weeks ago.
Halliwell wrote that she could have still performed the song in the hope of lifting its chart position but it would have been to no avail in the long run.
"So for the final show of Australia's Got Talent - I asked myself what are my options? (They were expecting me to perform the new single)," Halliwell blogged.
"Could I still perform the song at #94? I could pretend it hasn't happened? Denial? Hide my disappointment? Unleash the fighter ...
"Sing the song with magnificent gusto doing my best to promote it up the charts ... Maybe I could get it to a respectful number 30? Or even 60?"
Halliwell said she faced the option to "keep pushing" the single out of pride: "Or maybe I admit this song just hasn't connected."
Although she felt "gutted" when she saw the song's position in the charts, she also said its failure did not define her or her career.
"What I do know is this ... I need to look back ... Remember who I am - where I've come from and dust myself off.
"As much as I'm afraid to look like a quitter (because we all want to look like winners right?), I'm not afraid to say - I lost!
"Maybe I need to learn how to lose well in order to be a good winner?"
It hasn't been Halliwell's month.
Her former paramour Robbie Williams said the other day: "I am the first to admit I have made a couple of mistakes. Two trips to rehab. Rudebox, the album. Geri Halliwell. I should have gone for Victoria, really, shouldn't I? I'd have been really famous."