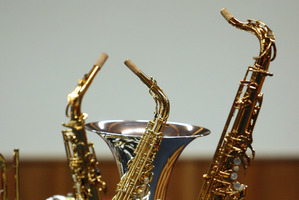 American-born jazzman Bob Gillett, who was recognised as a giant of the New Zealand jazz scene, has died at his home on Waiheke Island this morning.
The saxophonist, bandleader, arranger and record producer arrived in Auckland in 1962, having led an 18-piece army band in Europe during the war and a member of the Stan Kenton Orchestra for two years.; and immediately made an impression on the local music scene, influencing such people as Bernie Allen, Claude Papesch, Alan Broadbent, and Mike Nock.
Mr Gillett formed his own radio band, was a musical director for some of the early TV pop shows, and produced Ray Columbus and others in the recording studio.
In 1972 Bob Gillett returned to the States for a holiday but encountered visa problems on trying to return to New Zealand and did not come back for 20 years.
Bob Gillett was 88.