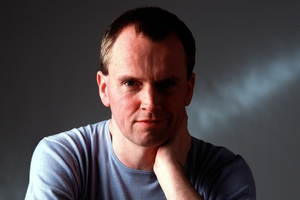 Scottish pianist Steven Osborne is missing his family on this four-week tour down under, but "it's a great job and a privilege to get paid to play this amazing music". Next week, Osborne gives us Manuel de Falla with the Auckland Philharmonia Orchestra and many in the audience will know his extensive CD catalogue.
This year's Mussorgsky/Prokofiev set on Hyperion Records won the instrumental category in the 2013 Gramophone Classical Music Awards. Yet Osborne takes me back to his 2011 collection of the complete Ravel.
"This was an enormous challenge," he says. "Rachmaninov sounds so much more virtuosic but Ravel is so incredibly precise in his gestures. You have to do so much to conceal the underlying workings of the music."
He takes delight in "the French gloss all over the top of Falla's Nights in the Gardens of Spain, even though it's very, very Spanish.
"It's a fascinating work," he explains. "It's on the cusp between concerto and concertante. The piano's quite to the foreground in the first two movements but, in the third, it somehow fizzles out."
Osborne will be working with Eckehard Stier and admits he "quite likes a lot of bargaining with the conductor" when it comes to getting a concerto together.
"One conductor, Stephane Deneve, really fights for his view of the piece. I love that and always learn something from it," he laughs, adding that their firm friendship precludes any extreme confrontation.
On Friday, the Scottish pianist gives the final concert in Auckland Museum's Fazioli Recital Series. There is something about the scale of a recital that appeals.
"I love creating a space in which you present a programme that hopefully says more than the sum of its parts. It's like a great meal, with each course corresponding well with what's gone before."
This will be the first time Osborne has paired Beethoven's Hammerklavier Sonata with Schubert's late B flat Sonata, a combination he will tour in Italy next month. "I like the very stark contrast between the most rigorously constructed thing that Beethoven ever wrote and the amazingly lyrical and open quality of the Schubert."
The Hammerklavier has become something of an obsession, since experiencing it played by the late Charles Rosen was "almost like hearing Beethoven himself".
"As a work it is mentally challenging, complex, and yet clean to the mouth. Not like those great big Rachmaninov textures where you feel you've eaten a bit too much steak."
Schubert, on the other hand, requires "a very particular kind of pacing. It makes me think of those slow movements of Messiaen where you need a lot of patience to let them unfold. You've got to accept this is quite meandering - that's really the point of it. It's not in a hurry to get anywhere."
It is not such a gulf between this and the laid-back elegance of jazz pianist Bill Evans, whom Osborne admires.
It started with a book of Evans transcriptions. "I loved the lush harmonies but was shocked when Evans' recording was so clean with so little pedal. I didn't get it at first, but gradually came to adore the integrity of shaping something with what was a total fear of any crudity of gesture."
As for playing jazz himself, Osborne says he can approximate the style, but adds that classical pianists never play properly on the beat. "It's always finessed, so that when I'm with a jazz drummer, I'm constantly a little bit behind."
No worries here, as this could be the perfect approach on Thursday to catch the languorous beauties of Manuel de Falla's Spain.