Long-ignored wordsmiths emerge from shadows to be fleshed out in book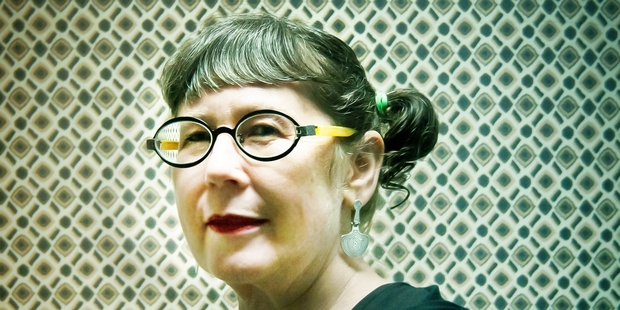 Writers Michelanne Forster and Vivienne Plumb can remember a time in the not-too-distant past when local theatre companies, professional and amateur, shied away from New Zealand plays.
Scripts were nearly all imported and the staging of a local play would raise eyebrows; not to mention the blood pressure of theatre managers anxious about ticket sales. But our creative and cultural sectors have grown exponentially in the past two decades. Such is this cultural maturation that local plays are among the biggest drawcards, and companies that don't programme home-grown works often end up defending their decisions.
Given the growth of New Zealand on stage, Forster and Plumb, accomplished playwrights, decided it was time to spotlight the people responsible for these stories.
"The theatre industry is very healthy in New Zealand despite the fact there isn't a lot of money in it," says Plumb. "There's been such a drastic change in recent years but nothing written about the playwrights, so we wanted to bridge that gap."
The result is the book, Twenty New Zealand Playwrights, published by the national script advisory and playwrights' agent Playmarket to celebrate its 40th anniversary. Although Plumb and Forster had considered the idea of a book for some time, the project began just over two years ago.
Playmarket agreed to publish the book, which would include photographs, interviews, mini-curriculum vitae and an extract of text by selected playwrights, while Creative New Zealand came up with some cash.
There was much discussion about who to include; Forster and Plumb acknowledge they could write a second edition featuring 20 or even 30 more playwrights. They devised criteria: working playwrights who had made a distinct and recognisable contribution to New Zealand theatre; who had a national and international profile, recognition in terms of awards and grants, and were studied by secondary and tertiary drama students.
Some playwrights chose not to be part of the book, which features edited interviews with Dave Armstrong, Sarah Delahunty, Ken Duncum, Lynda Chanwai-Earle, Angie Farrow, Toa Fraser, Briar Grace-Smith, Roger Hall, Gary Henderson, Stuart Hoar, Hone Kouka, Greg McGee, Carl Nixon, Lorae Parry, Jacob Rajan and Justin Lewis, Jo Randerson, Renee, Victor Rodger, and Fiona Samuel.
Each interview delves into the creative processes of the various writers as well as highlighting some of the issues, concerns and joys they experience. The aim was to draw out personalities and opinions and offer the public an insight into the craft of playwriting as well as providing important archival material.
Forster says Renee, who was born in 1929 and got involved in theatre through the Napier Repertory, is now in her 80s and although she is not writing much now, made a fundamental contribution to the portrayal of sexuality and feminism in theatre.
"Capturing her voice was essential," Forster says. "Both Viv and I believe the book has a strong archival purpose and that older playwrights needed to be first in the queue."
Playwrights picked one of their scripts to focus on and this formed the basis for discussions, which became more wide-ranging during the interviews themselves.
However, Forster and Plumb read three or four plays and as much background material as they could to prepare for interviews.
These were conducted on-camera in the writers' own homes, with videographer and actor Grae Burton behind the camera. Extracts from these will appear online, but the book itself isn't a word-for-word transcript of each meeting.
As Forster and Plumb prepare to launch the book, the country's biggest theatre company readies itself for its annual festival of new scripts-in-development by New Zealand writers. The Next Stage takes place at Auckland Theatre Company's Mt Eden headquarters and includes semi-staged readings of three new scripts.
The company says the festival has become a vital part of its planning for future seasons; two of last year's Next Stage plays have been programmed for next year's season.
This year's plays are:
Breathing Space (Friday, November 15, at 7.30pm, and Saturday, November 16, 4.30pm): Michael Hurst directs Dr Bryan Caldwell's first play about an ageing astronaut wannabe recruited to support Nasa's first Mars mission but who becomes increasingly unwilling to sacrifice his life for the return of Mars explorers. Caldwell is a theatre lighting designer turned bioengineer and part of the inspiration for his story was his work for Cornell University and Nasa researching astronauts' loss of smell and taste in space.
Te Po (November 16 at 11am and November 17 at 3.30pm): Actor and theatre-maker Carl Bland's play focuses on three characters involved in a search for their creator, the late Bruce Mason. The play is described as being about love, grief, object-based philosophy and, of course, Bruce Mason. Ben Crowder directs.
Centrepoint (November 16 at 7.30pm and November 17 at 1pm): To save their marriage, Anne and Neil decide change is needed so, inspired by the vision of Bert Potter, they sell their worldly goods and move with their children to the Centrepoint community.
Described as a fictionalised story about New Zealand's most notorious commune, the play is the latest work by Anders Falstie-Jensen who co-founded the Rebel Alliance Theatre Company. It features a cast of 10, directed by Andrew Foster.