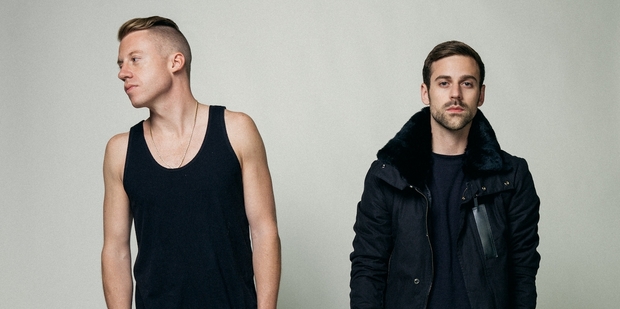 When Seattle duo Macklemore & Ryan Lewis performed at Vector Arena back in February this year, it seemed they were on their way up - a couple of big hit singles, a well-received album, lots of buzz, and some videos that had struck a chord.
Now they have announced their return to New Zealand in March next year for shows in Auckland and Wellington, and it seems a safe bet the arenas will be filled to capacity this time around.
Eight months on, they've had nominations for countless music and video awards, signed to a major label, become a huge live touring force, and have sold more than 2.2 million copies of their first single Thrift Shop. It was a prescient precursor to Lorde's Royals with it's themes of anti-materialism, and poking fun at hip hop.
"It's a record that people connect with. These days, while most hip-hop music celebrates how much money you can spend and what type of material possessions you can buy, that song goes against all of that and that in itself goes against anything else you might hear out there these days" Macklemore told TimeOut in February.
They'll be performing at TSB Bank Arena in Wellington on Wednesday March 12, and at Vector Arena in Auckland on Thursday March 13, with support from Tinie Tempah, Britain's latest grime-pop hitmaker, who has just released his latest album Demonstration.
Tickets available through Ticketmaster from Monday November 18.
Follow @nzherald_ent on Twitter for all the latest entertainment news.
- TimeOut