Lydia Jenkin examines some different options for our upcoming switch to Digital TV.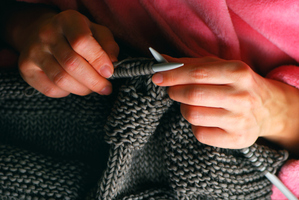 In roughly three weeks' time, New Zealand will all officially be switched to Digital TV, which means more free-to-air TV channels for our consumption. Of course, these have all been available for ages to those of you with Freeview, but the official switchover has had me thinking about what else we might wish to fill our new channels with.
Of course, there are many pages worth of discussion to be had about that (bad reality TV, good documentaries, the argument will go on) but one idea that has recently struck a chord with me, is slow TV.
What is "slow TV"? Well, Norway's state broadcaster has had a channel dedicated to it for a couple of years with great success, but the rest of us are yet to catch on.
Imagine the calming luxury of watching a seven-hour broadcast of a scenic train ride, or a 12-hour programme that shows a log fire being built and maintained. It's all broadcast in real time - no edited highlights package, no time-lapse photography, just a few cameras pointed at interesting things being fed into your living room.
The Norwegians love it. Nearly half the country tuned in to watch at least a short segment of a five-day (134-hour) broadcast that covered a cruise ship's journey along the coast from Bergen to Kirkenes - the ship called into various towns en route and locals were invited aboard, so it was all extremely picturesque and community minded.
But their next show will have a team shearing a sheep, spinning it into wool and knitting a jumper, which will probably take six to eight hours, so the appeal is clearly about more than just ogling the scenery of their country.
The appeal, I would wager, is in seeing something in its entirety. No "here's something I prepared earlier", no annoying commentary, cheesy music, bad editing, or conforming to a particular number of minutes. It's all there, including the boring bits, and there is satisfaction and a sense of relaxation in seeing it all play out.
Of course it might just be on in the background or viewers can dip in and out as they please, but that's really the brilliance of it - and I reckon it might go down a treat here too.
We've already got scores of viewers who enjoy the therapeutic quality of test match cricket, so why wouldn't people fancy watching as the Interislander crosses the Cook Strait and heads into the Marlborough Sounds (in fair weather only), or a train ride through our Southern Alps.
Maybe we could use some of the footage from surf cameras around the country (then people wouldn't have to buy beachfront property), or film a Christchurch landmark being restored from start to finish.
Or, one I'd really like to watch, a camera perched in the cockpit of a plane, covering a few of our regional routes for 12 hours.
There would be hundreds of options, all requiring little more than a weatherproof camera and a reasonable hard drive - which means there would be no need for ads - and no loud, shouty, drama or uproarious laugh tracks or tricky plot twists.
Don't get me wrong, I'm all for those channels too, it's just that sometimes all you really want is to watch is the serenity of a train steadily chugging over the countryside.
And if none of that convinces you, think of the benefits for babies and insomniacs.
Follow @nzherald_ent on Twitter for all the latest entertainment news.
- TimeOut