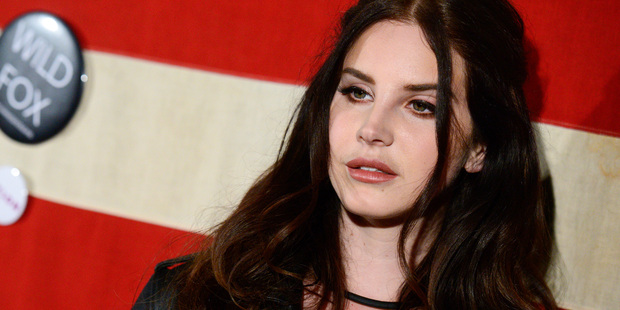 Lana Del Ray has hinted she refused to perform at Kanye West's surprise proposal to Kim Kardashian because the rapper didn't get in contact with her personally.
The 27-year-old singer, who "politely declined" a request to perform her track Young & Beautiful before the rapper proposed at AT&T Park in San Francisco on October 21, says she would never have turned him down, sparking speculation she was insulted he didn't approached her directly about the private performance.
The singer-songwriter told gossip website TMZ.com: "I would never deny his request. That's not true. No."
Lana refused to be drawn further on the subject when asked if she would consider performing at the couple's wedding.
An insider previously revealed that Kanye, 36, was forced to pay an orchestra $50,000 to play Lana's hit, which is one of Kim's favourites, after Lana turned him down.
The source said: "(Kanye) asked Lana to perform for Kim at surprise marriage proposal in San Francisco.
"Lana politely declined, and didn't give any reason for not being able to perform. It was a very firm no from Lana and her camp. Kanye did try to push it, but didn't get anywhere. Kanye decided to hire an orchestra to perform the song for Kim, and he was much happier with how it turned out."
The insider added: "Kim was bummed that Lana didn't perform for the big event, but she is still a huge fan. She just loved that Kanye tried to make it happen. Kim is jokingly saying Lana will want to perform at their wedding."
- Bang! Showbiz