New series has tear-jerker tales and a whiff of scandal, says Sarah Lang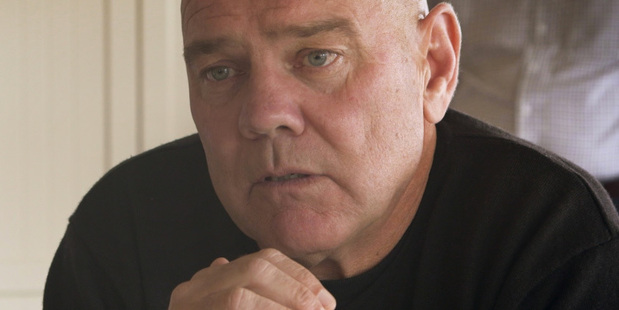 Imagine your dad vanished when you were little and you never found him, let alone found out why. That's what happened to Angela Masters during her childhood in England. Still married to her mother, Angela's dad disappeared during a trip to India in the early 1930s: the twilight years of British rule. Now that Angela's reached her own twilight years, her daughter Lisa and grown-up granddaughter Lucy want to solve the mystery to give her closure. What exactly happened to motor mechanic and father-of-three Dougie Masters? Or, as Lisa puts it, "Mr Masters, what did you do?"
This tear-jerker of a tale with its whiff of scandal proves perfect fodder for new series Family Secret, which premieres Wednesday night on TV3. The latest show from Touchdown Productions, which made popular series Missing Pieces, is fronted by the same investigative journalist. "I'm David Lomas. Perhaps I can help," he says to no one in particular in an early voiceover. Come on: if you couldn't help, this episode wouldn't have made it to air.
Lomas announces his plans - and his alliteration addiction - by vowing to investigate the "disappearing dad's dodgy double life".
He starts by gathering three generations at Angela's house.
As this sweet old lady reads aloud a letter sent by her dad before his disappearance, the camera zooms in on every wrinkle and any trace of a teardrop. But hey, quid pro quo: she's effectively getting a private detective for free.
Wearing the hats of detective, journalist, historian and genealogist, Lomas follows leads to India and England.
I get the feeling he's enjoying playing Sherlock. At a probate office in England, a poor guy overawed either by the cameras or Lomas' steely gaze finds himself agreeing to every request and nodding so frantically that I worry he'll injure his neck. Lucy and Lisa fly to London too, presumably so we can see their shocked reactions to their private eye's updates over coffee dates carefully staged to look casual.
Judging by all the coffees Lomas drinks, caffeine is his secret weapon. Because before long he's pieced together the puzzle - and it ain't no pretty picture. I won't spoil anything by saying that the truth is stranger than the family legends: that Grandad was eaten by a tiger, or became a horse-trainer in the desert. Lisa is openly "obsessed"by the mystery, and when she hears what actually happened you'd think she'd just won Lotto.
Angela's reaction isn't so camera friendly. I half-expected the crew to keep the camera trained on her until she cracked and shed a tear, but to their credit they simply observe her reaction - and don't add any mawkish voiceover later.
This gripping episode is merely easing us into the torrid world of family secrets, and earning Lomas many more Frequent Flyer points. In upcoming episodes, he'll investigate whether a world-famous author fathered a Polynesian love child, and try to grant a dying woman's wish to find her former partner's killer.
Screening straight after Family Secret is another brand-new show, Prison Families. Ten episodes tell the stories of New Zealand families dealing with the incarceration of a loved one.
In the Outrageous Fortune-esque series opener, mouthy matriarch Joanne fights to keep her criminal family out of trouble. It seems families, with all their secrets
and sins, are the new reality-TV stars.
Family Secret premieres Wednesday, 7:30pm, TV3, followed by Prison Families at 8:05pm.