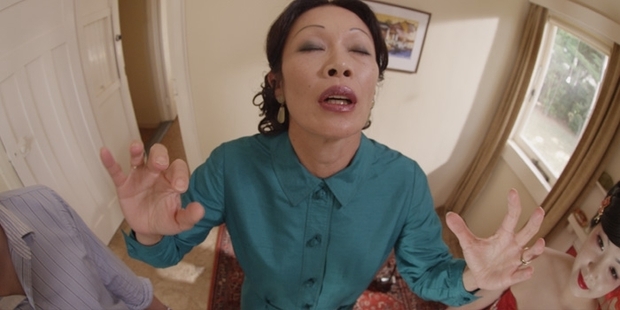 The new movie by the man who made what is generally regarded as this country's first horror film is an apt Halloween night selection for the opening of the inaugural Asia Pacific Film Festival in Auckland tonight.
Ghost Bride is the work of David Blyth, whose wildly uneven splatter film, Death Warmed Up, made waves in the local industry 30 years ago, three years before Peter Jackson made Bad Taste.
It was nothing compared with Blythe's 1978 feature debut, Angel Mine, a surrealistic satire of suburban complacency (a drug-crazed leather-clad couple plan to kill the first family they find with an empty fridge).
The film, which earned the puzzling censor's warning "contains punk cult material", was described by moral watchdog Patricia Bartlett as "diabolical, crude, coarse and revolting" - an accurate summary of its appeal.
Positively mild-mannered by comparison, Ghost Bride springs from a well-known Chinese tradition (it even has its own Wikipedia page) of a marriage in which one or both parties are dead. The underlying idea is explained by one character in the finished film: "It's a curse for a woman to be unmarried at death; her ghost wanders, searching for a partner." More evocatively, it quotes a 16th-century Chinese poem as an epigraph: "For love, the living can die; for love, the dead can revive."
From this idea, Blyth has woven an entertaining horror pastiche. Yoson An plays Jason, a young New Zealand-born Chinese man, whose plans to marry Sky (Rebecca Palmer) do not meet with the approval of his widowed mother.
For reasons not entirely plain to the viewer or to anyone involved in the film, I suspect, Mum engages the services of a marriage broker (Geeling Ching), whose eligible young lady is ...
You can probably guess that bit but the problem is that this fiancee is anything but departed, and the impression she makes on Jason and Sky's plans is anything but ghostly.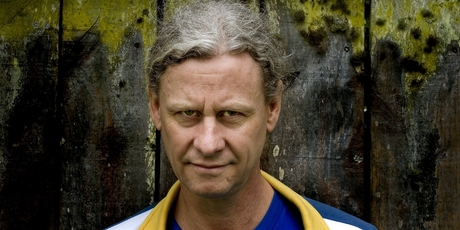 The film, made for a budget of $100,000 at locations on the Whangaparaoa Peninsula, where Blyth lives, is a testament to the capabilities of digital video, although even great camerawork (take a bow, Marc Mateo) cannot make up for wooden acting, plot holes and bad dialogue.
(This is surely the only horror film that, as the body count mounts, will resort to the line "Can't you just call the cops and explain the situation".)
Under the circumstances, the 78-minute running time may seem ambitious, but as an enjoyably gory romp it certainly has its moments.
Ghost Bride heads a selection of a dozen films from Korea, China, Hong Kong and Vietnam. Special Chinese, Korean and Indian nights will be celebrated on November 1, 2 and 6 respectively.
What: Asia Pacific Film Festival
When and where: October 31-November 6. Rialto Cinemas, Auckland.
Info: apff.org.nz
Follow @nzherald_ent on Twitter for all the latest entertainment news.
- TimeOut