We profile stars of Cirque du Soleil's Michael Jackson show about to open in NZ. Today: Leeco Kosmidis.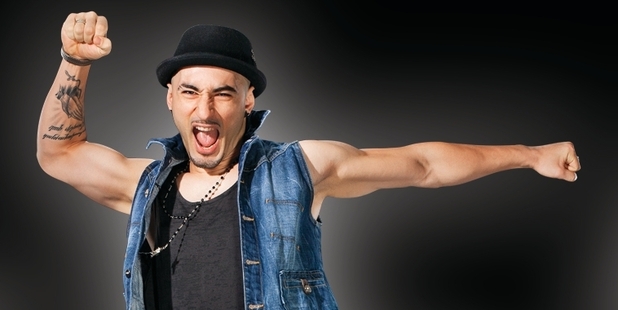 On getting the role:
I eventually reached the limit as a choreographer and dancer in Greece, because there's not that many jobs. So I decided to move to LA, and after about a month, this audition came up, and it was a dream. I missed the auditions for This Is It, and I was devastated, so when I heard about this, I thought "Michael, and Cirque du Soleil! Amazing!" My mum was a big fan of Cirque du Soleil, so she'd passed that on to me at a young age.
On the many different costumes he gets to wear:
The costumes are absolutely amazing. When you see them in action, it's a whole different world. The LEDs look amazing. They make you feel like a superstar.
On his favourite parts of the show:
I love everything, but I guess the whole set of the gangster outfits, they are maybe my favourite. So that's This Place Hotel, Smooth Criminal, and Dangerous. That's Michael Jackson to the bone, it's got such a strong energy. I really enjoy Beat It, because it lets you express yourself.
Everything is very structured in a Cirque show, because there is a standard to uphold, and if everyone starts doing whatever they want, the show wouldn't work, but within that structure there's freedom to show off your personality, which makes the show richer.
On the challenges of the role:
I think I'd be lying if I said I didn't get tired. It's quite a strong show, and we have to give 100 per cent of our energy when we're on stage. So of course it's tiring, but because it's Michael Jackson, and it's what we love doing, you don't really think about it, it's not an issue.
On the bonuses of being involved in a Cirque production:
The lighting guys, sound guys, musicians, we get to chill with them all, and ask them questions if we're interested. They're very open to answering, and helping us with whatever we want to do, so there's a lot of opportunities to learn. We're really like a family now because we've been touring for two years, and everybody knows each other and everybody helps each other out.
Event
What: Cirque du Soleil Michael Jackson - The Immortal World Tour
Where: Vector Arena
When: From tomorrow until Sunday.
The star
Who: Leeco Kosmidis
From: CyprusRole in Michael Jackson - The Immortal World Tour: Dancer, performing in 12 songs.