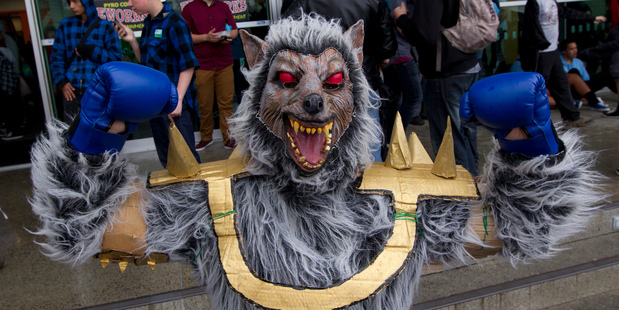 1. Something Wicked This Way Comes to MOTAT
All Hallows' Eve is set to bring terror to those heading to Western Springs. A Victorian Village is home to some terrifying characters, including the horrifying Miss Havisham in the chapel or the living doll in Willow Cottage. Tomorrow, 7pm-12am. Tickets: Family pass (2 adults and up to 4 children): $60, individual pass: $20.
2. Auckland Tall Ships Festival
Eight ships and over 600 sailors taking part in tall ships festivals in Melbourne and Sydney are in town for the three-day event. Today, tomorrow and Monday, 10am-4pm. Queens Wharf, Quay St. All ages free.
3. Armageddon Expo
For all you hardcore film gurus and pop culture fans. This year's Auckland show will have stars from Harry Potter, The Lord of The Rings, Walking Dead, Doctor Who and Once Upon a Time. There will be amusement rides, a massive gaming area and trading card tournaments - making it a perfect event for the whole family.
Today, tomorrow and Monday, 10am-6pm. ASB Showgrounds, Greenlane, Auckland. Tickets $10-$20.
4. Cult Couture fashion show
A highlight of the annual Southside Arts Festival. Now in its 12th year, it showcases original avant garde designs from up and coming Kiwi designers. Today, 8pm. Vodafone Events Centre, Manukau City. Tickets $25.
5. The Xtra, Xtra Long Weekend at the movies
With Auckland's weather looking a little off it may be the perfect opportunity to spend the day - or night - at the movies.
Event Cinemas on Queen St will be running movies 24 hours a day until Monday; meaning you can catch a movie at 2am, 4am or even 7am. The schedule includes films currently showing as well as old movies such as Jaws, Jurassic Park, Pulp Fiction and Dirty Dancing.

• For more info visit: eventcinemas.co.nz.