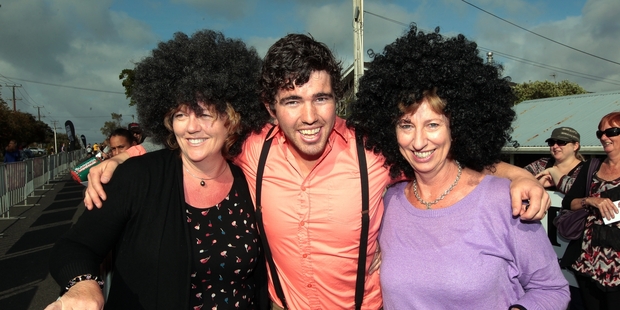 Pick of the week: THE BLOCK NZ
So 10 weeks and nearly 30 hours of high-rating television later, the second series of The Block NZ heads to the auction room and a live two-hour finale. But there are some final hurdles for the four teams of two before that big night on Wednesday.
On Monday's episode, the pairs have to endure yet more challenges to decide the order in which the houses will be auctioned.
On Tuesday the excellently named real estate agent Victoria Bidwell comes in to tell the teams what to change in their houses to help them appeal to potential buyers.
Then it's open home time - which was filmed last weekend - with the thousands who traipsed through the finished Belmont houses also getting a chance to vote on who they think has done the best renovation job.
Then on Wednesday, it's off to auction, where it will finally be decided who gets the $80,000 prize on top of the profit they make from the margin over the houses' reserve prices.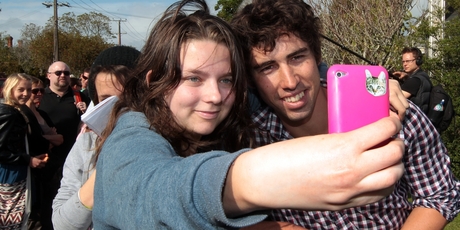 Just in case that's not quite enough Block NZ excitement, on Monday week is The Block NZ: Unlocked, a mopping-up episode in which the four teams will undoubtedly reflect on the tears, triumphs and regrets of their 10 weeks of renovations.
Until Wednesday midday Block fans can still vote in the People's Choice Awards which doesn't affect the auction result but gives the most popular pair that flash new sponsor's vehicle they've been driving on that well-worn route to the hardware store.
Judging by the social media reaction to the show, Southland brothers Andy and Pete Walker would seem to be shoo-ins on the car, at least, even if they haven't won many of the room challenges along the way.
And though the contestants who didn't win last year's The Block NZ have faded from public view, even if the Walker brothers don't emerge victorious from the auction you suspect these laconic larrikins have many more media miles in them yet, given most decent blokes pretending to be great mates as they sell us stuff on the telly are actually Auckland-based actors or comedians just pretending.
TV3 says the 2013 show has outdone the inaugural 2012 series with an average audience per episode of 452,200 viewers, a 13.5 per cent increase on the previous year. Much of that entertainment value is down to the show's canny casting - and Pete and Andy bringing the comedy all the way from the Catlins.
When Mon, Tues and Wed. 7.30pm
Where: TV3
What: Hammer time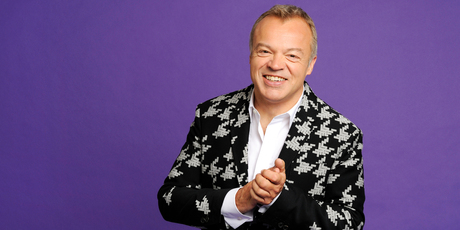 Variety pick: THE GRAHAM NORTON SHOW
One of the most delightful aspects of this show is watching Norton's guests interact, and the skill with which he nudges them along. For a fine example, look no further than the first episode of his 14th season, which screens here two weeks after its British debut.
He has cheeky comedian Jack Whitehall, plus Hollywood legend Harrison Ford and man-of-the-moment Benedict Cumberbatch. James Blunt finishes the show with his new single, Bonfire Heart.
Although Ford will neither confirm nor deny his involvement in a new Star Wars film, he does do a very good re-enactment of his love scene with Princess Leia with some devoted audience members, and it turns out Cumberbatch does a very good Chewbacca impression.
When Friday 8.30pm
Where: TV3
What: Take one Irish madman, two actors, one comedian and stir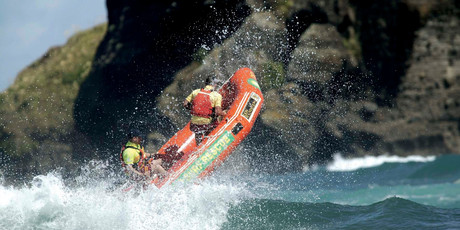 Reality pick: PIHA RESCUE
If you get into trouble at Piha we'll all soon be finding out. Season 10 of the popular local reality show returns this week.
This time and there's a new twist: all senior lifeguards at four of our most notorious West Coast beaches now wear high-tech helmet cameras while on patrol, which means the audience gets to watch the drama unfold through their eyes. As well, they've become the narrators - their unscripted conversation now drives the storyline.
Also returning on Monday, straight after Piha Rescue, is Crash Investigation Unit (8pm, TV One) and they've already got a doozy of a case to solve. Two young drivers, both on restricted licences, collide. Despite jaw-dropping damage, they both live to tell the tale - but they're blaming each other.
When Monday, 7.30pm
Where: TV One
What: We know what you did last summer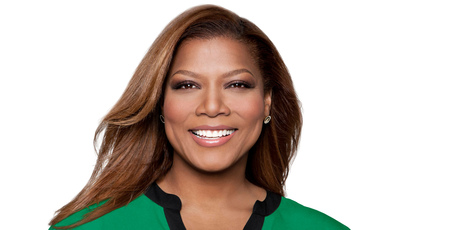 Celebrity pick: THE QUEEN LATIFAH SHOW
She was a hardline rapper and actor and now Queen Latifah is moving to the small screen with her own talkshow. She tried her hand at the format back in 1999 with her show described as "Dear Abby for the Hip-Hop Generation", before going back to films.
This time, with the support of producers Will Smith and Jada Pinkett Smith, Latifah looks set to challenge Ellen DeGeneres and Dr Phil McGraw for the title of chatshow champ.
On a set called Big Sexy she will be interviewing celebrities, delving into human interest stories, and have comedy and music. She'll break into song, she'll get her groove on, and she's all about celebrating the positive. The first week will feature John Travolta, Alicia Keys, Will Smith, Sharon Stone, and Jamie Foxx.
When Weekdays, 4pm
Where: TV3
What: The new queen of daytime talkshows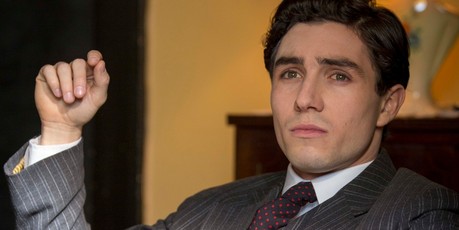 Drama pick: UNDERBELLY: SQUIZZY
Squizzy Taylor (known as Joseph Theodore Leslie Taylor to his mum) was a Melbourne gangster, and a celebrity criminal of the 20th century.
This sixth and final series of Underbelly heads back to 1915, to chronicle Taylor's many exploits as a vertically challenged crime tsar, whose ego and ambition knew no boundaries.
The character of Squizzy, who is here played by rising Australian actor Jared Daperis, also appeared briefly in the Sydney-based Underbelly: Razor, which dramatised his demise in 1927.
This eight-part series follows him from his beginnings as a petty thief to bank robber and gang boss who evaded the police for years, all the while loving the notoriety it won him and often writing letters to the editor to get his name in print.
When Wednesday, 9.30pm
Where: TV3
What: Another Aussie ratbag