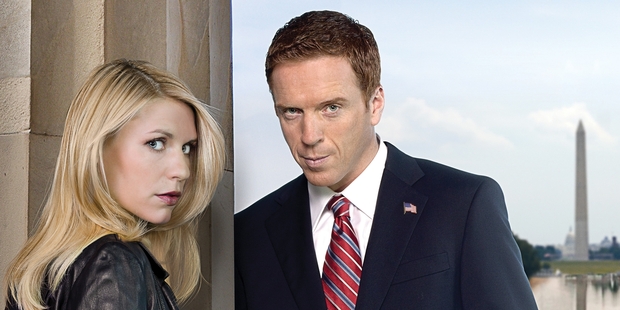 "So frustrating," says one irked viewer. "When is it going to start?" asks another.
Kiwi TV fans have every right to complain - with three episodes having already aired in America, there's still no New Zealand air date set for Homeland's third season.
The popular Emmy and Golden Globe-winning series from Showtime, about a US marine-turned-potential-terrorist and the wayward CIA agent trying to prove it, has aired here in primetime on TV3 in the past.
Much fuss was made by TV3 when it screened episodes from the second series on Monday nights "just hours after they air in the United States".
The network launches its new season at a glitzy event tonight, but it seems unlikely that Homeland will be included in its schedules.
"We don't have anything to announce re Homeland's third season at this time," said a spokesperson.
The next logical place for the show would be Sky TV's SoHo channel, but the pay TV channel told TimeOut they had no deal in place to screen it.
Ironically, viewers have taken to a TV3 web page hosting the third season trailer to complain about the delay. "So TV3, when is it airing? So little information," wrote one complainant. "Well I just hope TVNZ picks it up as you don't deserve it when you can't even reply to your own viewers," said another.
Perhaps it's just as well - reviews have been middling, with The Independent saying "even Claire Danes can't save this disaster".
- TimeOut