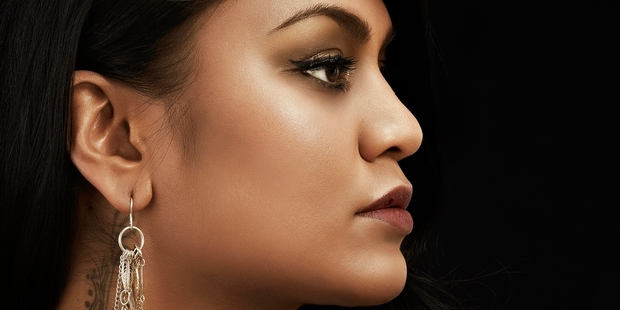 She's already won six Pacific Music Awards this year (including Best Album, Song, Video and Female Artist), and been a finalist for the Silver Scroll Award with her song Wake Up, but now Aaradhna's list of accolades for her comeback album Treble & Reverb is getting even longer.
She's nominated for five Tuis (Best Album, Best Single, Best Female Artist, Best Urban/Hip Hop Album, People's Choice Award), which makes her one of the top nominees alongside Shapeshifter, Fat Freddy's Drop, and the Phoenix Foundation.
"Five! Wow! That's really cool. I did not expect that," the soulful pop singer says down the line from Los Angeles when given the news. She's been mostly based in the US this year, having been signed to Republic Records in January, and touring heavily in preparation for the American release of Treble & Reverb last Tuesday.
Receiving all these nominations is the cherry on top of a successful year. Her clean sweep at the Pacific Music Awards helped cement the notion she'd created something worthwhile.
"It just felt like all the hard work that had been put in, in writing, in the studio, it just felt like it was all worth it. Of course, I've always thought awards shouldn't matter, you know, it's not about whether you win something or not, but that recognition did make it feel like it was all worth it, and it was an amazing feeling."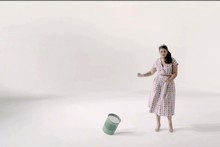 The catchy doo-wop of Wake Up has seen the song become one of the major hits of this year - not just measured in an awards tally, but in radio play and sales too. It was released in September last year, slow-burned its way to platinum sales, and could be heard on many a radio station through the summer holidays.
"When I first wrote the song I had no idea that it would be played on the radio, but when other people heard it, people from the label, everyone was having their say on what should be a single, and they all chose Wake Up and I was like 'really?' But then it started to get a good response from the listeners, and I'm super happy that people enjoy it, because it's one of my personal favourites. It explained a lot about where I was at, at the time, in need of a shake-up."
She's been so busy in the US that she wasn't able to be home for the Silver Scroll Awards last week (though she did watch parts of the ceremony online, and loved the cover of Wake Up by the three drummers), and was about to head off to play a series of shows up and down the Californian coast when the NZ Music Award nominations were announced on Tuesday. But she's been loving the response she's getting in the States, and knows the extra time spent there is worth it.
"I've had a great reception so far. The last gig I played in Utah, the whole crowd was singing along to a lot of the songs, and I was just buzzing out. They knew the old songs like Getting Stronger, and they knew a bunch of the tracks from Treble & Reverb, so I was just amazed. It's an awesome feeling to know that people over here have heard my music."
Aaradhna also had the privilege of touring with American soul hurricane Charles Bradley, who has just been announced to play as part of the New Zealand Festival early next year.
"That was amazing, such a privilege. He and his band are magic every night. Every night I would make sure I was watching from the side of stage, because when you watch him from beginning to end, he pours everything from his inside out, and he makes sure that everyone understands what he's singing about. Every time I watched him I felt inspired to try and be as powerful, I guess.
"He has too much soul," she laughs. "If you see him perform you'll know what I mean."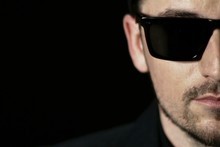 She will certainly be home in time for the NZ Music Awards ceremony though, to be held on November 21 at Vector Arena. She's even recorded a new single with P-Money to be released for the occasion.
It's called Dapper Man, and will be available for free download with the new NZ Music Awards app.
"It's about a guy that's charming and smooth, respectable - the title says it all really. And it's in the same style as Treble & Reverb, a sort of 60s soul/funk feel, which fits in with the theme of the app."
- TimeOut