The most up to date list of the gaming related content that will be on display at this weekend's pop culture expo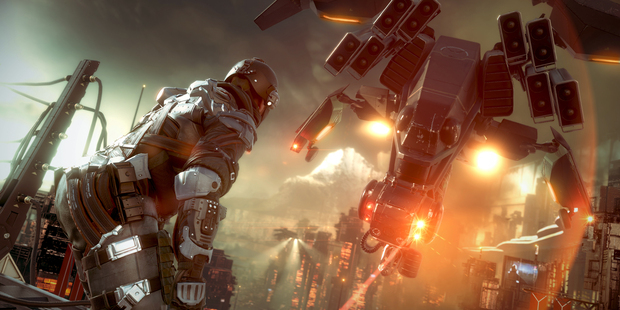 Armageddon Expo 2013, which will be on this weekend at the ASB Showgrounds in Greenlane, is looking to have one of the better gaming lineups in the event's recent history.
An addition to playable next gen consoles and some of the big upcoming releases, you'll be able to get your hands on some other recently released titles, take part in gaming tournaments, and test drive the latest hardware from Turtle Beach and Alienware.
PlayStation 4: Get your hands on Sony's latest console offering on the main floor of the event ahead of its November 29 release. Playable titles (which are subject to change) include Knack, Drive Club, Killzone: Shadow Fall, Assassin's Creed IV, and Watch_Dogs.
Xbox One: Microsoft's new console will also be there, so you can check out the new controller with its trigger rumble motors, try out the new and improved Kinect and voice commands, and take Ryse: Son of Rome and Forza 5 for a spin.
Call of Duty: Ghosts: For the first time in New Zealand, you'll be able to get behind the turret of a playable build of Ghosts. Better yet, you'll be able to give the game's multiplayer a go. Ghosts is rated R16, and you will need to show ID to get access to the hands on experience.
Nintendo: The Legend of Zelda: A Link Between Worlds, Donkey Kong Country: Tropical Freeze, and Super Mario 3D World will all be playable for the first time in New Zealand at the Nintendo booth, along with the recently released Pokemon X/Y, Sonic Lost World, and Legend of Zelda: Wind Waker HD. There will also be a Nintendo lounge where you can trade StreetPass data and charge your 3DS system.
Adversity Gaming: They're back again this year with a bigger booth for competitive gaming events. They'll be running Halo 4 and Call of Duty: Black Ops 2 tournaments, letting you challenge some of New Zealand's top FPS and fighting game players, and running a fighting game showcase in conjunction with Standing Fierce.
Turtle Beach: Turtle Beach will be demoing their latest premium console headset, the Ear Force XP SEVEN. The XP SEVEN is the official Major League Gaming headset, offering Dolby 5.1 surround sound fully customisable audio performance.
Alienware: The Alienware booth will allow you to get behind the wheel of some of the wheel of some of the world's most powerful gaming systems.
In addition to the booths listed above, the following games will all be playable at the event:
• Batman: Arkham Origins
• Disney Infinity
• Rocksmith 2014
• Watch_Dogs
• Assassin's Creed IV: Black Flag
• Beyond: Two Souls
• Gran Turismo 6
• Killzone: Mercenary
• Tearaway
• Forza 5
• Ryse: Son of Rome
• Diablo III
• World of Tanks
• Skylanders Swap Force
Armageddon Expo 2013 runs from October 25 to 28, and tickets can be purchased from iTICKET.