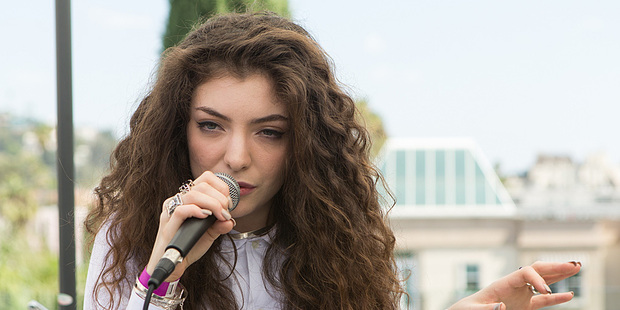 Lorde has rocketed to #1 within hours of releasing Royals on iTunes in the UK.
The Kiwi star made Royals available on UK iTunes at midnight on October 20 (local time).
It had taken the top chart spot by 12:30pm the following day, NME reported.
The song beat out You're Nobody 'Til Somebody Loves' You by X Factor star James Arthur.
Read: X Factor star attacks Lorde.
Royals has held the number one spot on the US Billboard Hot 100 chart for the last three weeks.
Lorde, 16, has recently been playing a series of shows across Australia.
She performed despite suffering food poisoning in Brisbane, later telling fans she had vomited after leaving the stage.
brisbane lovely people i have food poisoning but didn't want to cancel the show! literally hurled walking offstage lol. i'll be back soon ok

— Lorde (@lordemusic) October 16, 2013
She and her co-writer Joel Little recently won the APRA Silver Scroll award for Royals.
- nzherald.co.nz