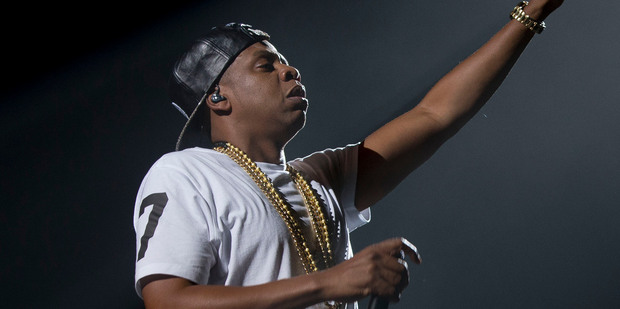 Even the biggest rap artist in the world can't get out of a traffic jam, which might explain why Jay Z travelled to his own gig at the O2 Arena on Saturday via the London Underground.
Jay Z turned heads along with his famous friends, Coldplay frontman Chris Martin and producer Timbaland as they waited on the platform at Waterloo station.
The famous trio then joined other commuters on the Jubilee line to head to the gig venue in Greenwich, where Jay Z invited Martin onstage for a duo on a rendition of Ain't No Love (Heart Of The City). The two friends had also performed the collaboration at Jay Z's gig at the O2 on Friday night.
The rapper, who was recently estimated by Forbes magazine editors to have earned $US43 million ($A45.76 million) in the past year, is no stranger to public transport - he used New York City's subway system in 2012 to travel to one of his concerts at the newly-opened Barclays Center in his native Brooklyn.
And taking a leaf out of his book, his protegee Rihanna previously used the Tube in London to get to her show at the O2 as well.
- WENN