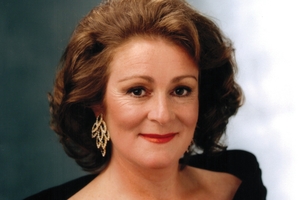 It was a brave venture by Bach Musica to move from the suburbs to a sparsely populated town hall for its performance of Mendelssohn's St Paul.
This work has always languished in the shadow of the composer's Elijah. It sorely lacks the dramatic fire of the more popular oratorio and, too often, its music seems fuelled by craftsmanship rather than inspiration.
Schumann, reviewing St Paul, may have hailed Mendelssohn as the prophet of a glorious future but this would not be the score to secure a position in Parnassus.
Rita Paczian drew some confident, solid singing from her choir, which clearly enjoyed Mendelssohn's rousing if prosaic choruses.
There was also finesse with an exquisite blend and grace to I praise thee, O Lord and hushed beauty in the chorale To Thee, O Lord.
Orchestrally, it did not go quite so smoothly. Strings were not sturdy enough to sustain the longish overture, during which one was also irritated by the incessant trek of latecomers into the auditorium.
However, one could appreciate some fine solo work. Flautists Luca Manghi and Christine Mori as well as cellist Liliya Arefyava skilfully layered Bachian counterpoint over vocal proceedings.
Leading the soloists was Patricia Wright, of whom we hear too little these days.
One was struck throughout by the soprano's flawless moulding of Mendelssohn's lines and attention to every detailed inflection in her recitatives.
The alto soloist has comparatively little to do, but Mary Newman-Pound made the burnished most of her aria, before joining the choral ranks to boost the body of sound.
David Hamilton does not always please the ear when he pushes too high and too loud but most of his singing was well-turned and musicianly.
Few can point a recitative with this tenor's artistry and, leading a duet with bass Christoph von Weitzel, he gave it the lilt and shapeliness of one of the composer's partsongs.
Von Weitzel, alas, was the weak link of the evening - a pity, as he had the crucial role of Paul.
His gesturing right hand distracted, but not enough to make one overlook his vocal discomfort in the low register and pedestrian phrasing.
Classical Review
What: Bach Musica
Where: Auckland Town Hall
When: Sunday.