The Central Park Five is a devastating and unmissbale documentary, while Vinnie Jones is 'aving a larf, so says TV blogger Paul Casserly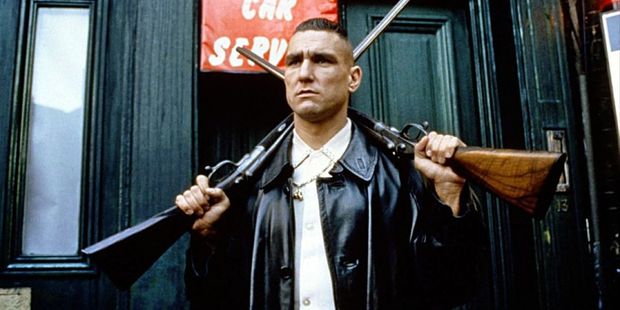 The Central Park Five opens with the text "On the night of April 19,1989, a jogger was brutally beaten and raped in New York City's Central park. Five teenagers we convicted of the crime."
The police involved wouldn't take part in this remarkable film. It's no wonder. It paints them in a terrible light. We quickly learn that all of the young men served their sentences before another man admitted to the crime, what's more the DNA backs him up. So what happened? With shades of the Teina Pora case there was a confession that followed many hours of interrogation. The kids were African American and Hispanic, and they had all been part of a group of kids running rampage on the same night in the same park. But it soon becomes clear that they weren't party to the rape. As a New York Times reporter who covered the case admitted, "a lot of people didn't do their jobs." He was including himself in this criticism.
Because this is made by documentary legend Ken Burns, along with his daughter Sarah, you know you're in safe hands. There will be blood, but there will also be layers. As much a history of New York as it is the story of injustice it's also the story of race and class. Burns has an ability to piece a story together in incredible detail without losing focus. The effect is that you feel like you're speed-reading the case notes while watching film noir. All told without voiceover and all told by the accused, their lawyers, reporters, and historians. As always, Burn's assembles the cast with great care, and somehow creates an atmosphere that has them telling the story as if to a friend. Like a finely filleted rack of lamb there's not an ounce of fat anywhere.
The Central Park Five is a heartbreaking and revealing look at what happens when the cops get the wrong men and how the dangerous game of interrogating teenagers can go so horribly wrong. It's truly terrifying, and as with pretty much anything with the name Ken Burns attached, it's unmissable.
At the other end of the spectrum, yet not without its charms, is Vinnie Jones: Russia's Toughest (Tuesday, 9.30pm Nat Geo) in which British 'ardman, Vinnie Jones hangs out with tough Russians doing tough things.
The first mission is with a man called Sergei who runs a poacher hunting operation themselves on the hunt for salmon rustlers. Vinnie is immediately talking tough. "I'm prepared to smash these fellows 'cause what they're doing is wrong."
He's amped and ready for action. "Things could kick off at any moment" he promises, though it soon becomes clear that nothing is likely to "kick off" except for Vinnie's increasingly desperate attempts at invoking danger.
"This is the big one" he yells as they approacha camp. Naturally this is followed by a lot of standing around and muttering. The 'poachers' turn out to be legit and their paperwork is in order.
Eventually they do find a lone poacher. It's not unlike a scene from Coastwatch, yet Vinnie attempts to turn it into the siege of Stalingrad.
"We could easily be ambushed" he mutters as they approach the lone fisherman, "the guy could be tooled up." The man is armed with a fish. Vinnie interrogates him, "I just asked him why he doesn't use a rod and he says he found the net in the woods." Despite what he promised earlier Vinnie does not dish out summary execution or even deliver so much as a Liverpool kiss. The man's net is confiscated and he's given a ticket.
Later in the show Vinnie heads to Siberia where another man named Sergei is hunting more poachers. This time he's just as fired up and is ranting about the dangers, barking away about the "harsh Russian wilderness" or the "hungry bears" making them "sitting ducks" and don't forget about the "ruthless bands of armed poachers." He needn't have worried.
In a scene that could be straight out of Top Gear, the poacher-hunters head out in tanks to search for the poachers. It's spectacular enough but the only danger to be found is down to bad driving. Vinnie still tries to keep us in a state of nervous awareness. "It's our worst nightmare coming true - a tank swallowing bog." Which translates as a tank stuck in the mud. He was still worried when they freed the tank, fearing the "man-eating bears and armed poachers." The worst that happens is that they are late for dinner.
Still Vinnie eventually finds some bears at least, and he has a certain charm as he attempts the sort of commentary that's best left to David Attenborough. "Hells bells. I need to change me underpants"
The Central Park Five, Crime and Investigation (Sky 71) 8.30pm Tuesday
Vinnie Jones: Russia's Toughest, Nat Geo, (Sky 72) Tuesdays, 9.30pm.