Aussie Idol alumnus rediscovering his passion for music since parting ways with The X Factor Australia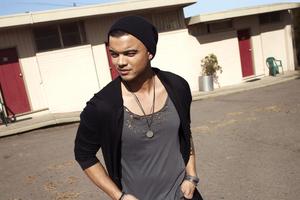 Since leaving The X Factor Australia singer Guy Sebastian has fallen in love with music again.
The singer left the show this year to concentrate on his own music.
"It was a tough decision," he says. "I really miss it, great show."
But apart from a gruelling touring schedule - which brings him to New Zealand either side of New Year - and spending time in LA, the break has given him the opportunity to allow new music to influence his creativity.
"I spent the past few months just falling in love with music again. I listened to a lot of things that I don't necessarily listen to. It was definitely a time to let it go and be creative."
So much so that he is working on a new album.
His song, Battle Scars, which he performed with American rapper Lupe Fiasco, has just gone platinum in the US, he says. (It was the third single lifted from Sebastian's seventh album, Armageddon.)
Since winning the first Australian Idol series in 2003, Sebastian's seven Top 10 pop and R&B/soul-infused albums have all achieved platinum or multi-platinum status in Australia.
Parenthood has also been keeping him busy - and making him sentimental; he cries all the time thinking about his 19-month-old son, Hudson. Most recently he "teared up" when seeing a child "legging it" to his hurt dad, a fellow player in the Hollywood Cricket Club in LA, where they eat curry at halftime.
This was one of the reasons he wrote the song, Dare to be Square, which heads Nickelodeon's anti-bullying campaign. "The message of the song is to be yourself and not be scared to be yourself and to ignore teasing and people who try and pull you down. There's a lot of lyrics in the song that say, I am who I am, I can't change that."
Sebastian says he wasn't bullied as a child to the extent a lot of children were.
"I relate to it because I have friends who were bullied."
He also says he finds touring exhausting - after finishing a 54-day Australian stint on the road, which he describes as "really full-on".
"When you play the songs that many times you really get to the end of it and think I still love what I do but ... I need new music," he says.
So taking time out of the cycle for creative space has helped him get back on track.
"The last few months would never have happened if I didn't take the time out," he says. "I'll try and create music and I always reach this point, nothing's inspiring me, I'm so dry and it's feeling like work. I need to stop.
"I always realised it's because I haven't been listening to music and the minute creativity happens for me is when I'm falling in love with music again."
Music profile
Who: Guy Sebastian, former Australian Idol winner turned solo star
What: Summer tour - Mangawhai Tavern, Fri Dec 27; Brewers Field, Mt Maunganui, Sat Dec 28; Waihi Beach Hotel, Thurs Jan 2; Butlers Reef, Oakura Fri Jan 3; Riwaka Hotel, Sat Jan 4; The Bedford Christchurch, Sun Jan 5