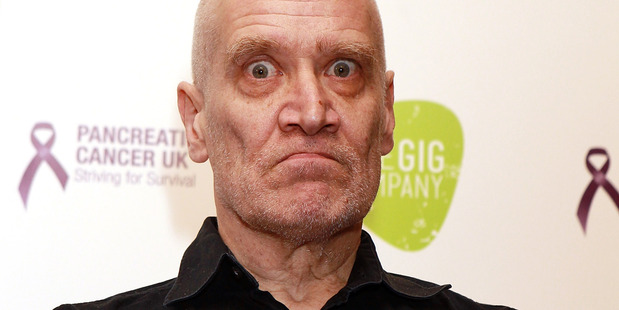 Terminally ill rocker Wilko Johnson is becoming wary of booking more gigs as he is still in good health despite already playing a series of farewell shows.
The former Dr Feelgood star has inoperable pancreatic cancer and after declining treatment, he embarked on a series of 'goodbye' concerts earlier this year, but the tour was cut short in March when he fell ill with a cold.
Fans feared the end for Johnson but he delighted them by shaking off the illness and he has since played several more concerts and is even recording a new album with The Who frontman Roger Daltrey.
Johnson, who played the king's mute executioner Ilyn Payne in the first two seasons of Game Of Thrones - has now announced two high-profile shows at London's Koko venue for later this month, but he jokingly admits it is becoming awkward playing so many farewell gigs over a six-month period.
He tells NME magazine: "We have to do everything quick 'cos (sic) you don't know, am I gonna be here? It gives an extra frisson, doesn't it?
"The thing I'm really frightened of is to keep doing farewells. If I ain't (sic) dead by the end of the year it's gonna start getting embarrassing!"
- WENN