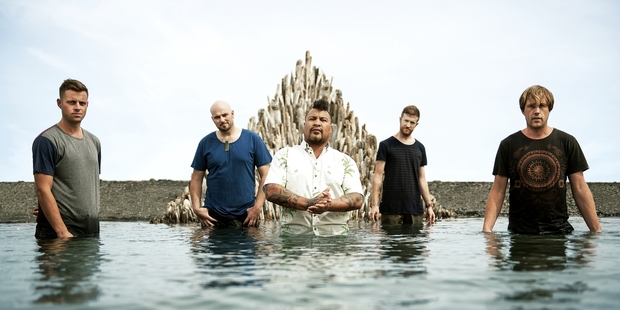 Two of New Zealand's summer touring giants are getting together for a one-off show for the first time since 2007. Fat Freddy's Drop and Shapeshifter last shared a stage at The Big Drop, a Wellington New Year's Eve party held nearly six years ago, but this year, with both acts celebrating the release of new albums (Blackbird and Delta respectively), they're getting back together for the inaugural Matakana-val (think "carnival in Matakana").
It will be held on Thursday, January 2, at Matakana Country Park, where they'll be joined by mysterious Wellington multi-instrumentalists Olmecha Supreme and the latest world music/live band project from DJs Nick Dwyer and Dick Johnson, Weird Together.
There will be return buses available, as well as overnight camping at the site. You just have to make sure you don't go too hard on New Year's Eve, so you can still dance the night away on the 2nd.
All event, camping, and ticketing information will be available from October 10 through summertours.co.nz/matakana-val
And on top of that show, Shapeshifter have also announced their complete summer tour dates. They will be playing with Electric Wire Hustle at Station Village in Lower Hutt on Friday, December 27, and at Riwaka Hotel in Motueka on Saturday, December 28. Then there's Matakana-val on January 2 of course, before they head to Coroglen Tavern in the Coromandel on Friday, January 3 with new electronic artist Opiuo, and a yet-to-be-confirmed location on Saturday, January 4. Tickets go on sale on October 9 through shapeshifter.co.nz.
Gagging for a bit of stand-up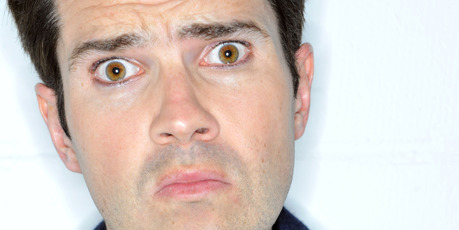 In Britain he's turned being deadpan, acerbic and occasionally controversial into quite a career. He's become a household name there via live stand-up, quiz show hosting, radio and getting into trouble over tax avoidance (for which he apologised).
He's made inroads in the United States - where he was the host of the twisted game show, Distraction - and he even toured with The Killers as opening act.
And now Jimmy Carr is bringing his dry wit to New Zealand for a tour in the new year.
Carr will appear at Wellington's Opera House on Saturday, January 25 and Auckland's Bruce Mason Centre the following night as part of his solo tour entitled Gagging Order.
A graduate in political science from Cambridge, Carr (41) started out in comedy after ditching his career as a Shell marketing executive.
His rise on the British stand-up circuit led to appearances on television panel shows and in cyberspace - he was the first comedian to perform a live gig within the online world of Second Life.
He's also been a regular on everything from the Royal Variety Performance to The Graham Norton Show, Have I Got News for You and QI. Before his personal finances got him into trouble last year, which provoked comment from British Prime Minister David Cameron, it was Carr's jokes getting him into regular trouble. His most notorious gags have included one about servicemen injured in Afghanistan and Iraq being a boon for the British paralympic team.
"Criticism of me is absolutely valid," he has said. "I'll always be a comedian who people either love or hate. People have the right to be offended, but I also reserve the right of freedom of speech to make a joke about whatever I want."
Tickets for Carr's shows go on sale via Ticketmaster next Thursday.
Follow @nzherald_ent on Twitter for all the latest entertainment news.
- TimeOut