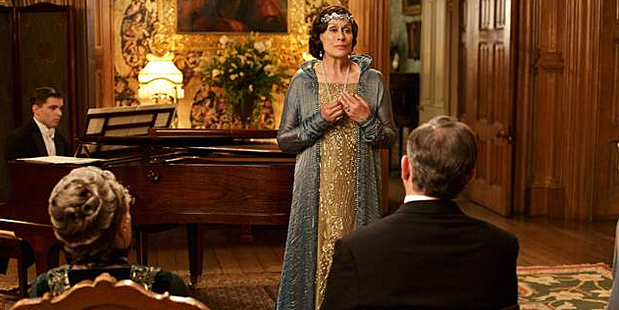 The first photo of Dame Kiri Te Kanawa in costume for her guest spot on Downton Abbey have been released.
ITV revealed the shot of the New Zealand soprano in its promotion for an upcoming episode of the historical drama.
Dame Kiri plays the real-life Australian diva Nellie Melba - one of the most popular singers of the early 20th century.
In her episode, Melba joins the aristocratic Grantham clan for a house party.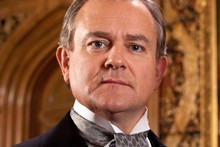 The New Zealand-born singer said she "couldn't say yes fast enough" when offered the part.
She named her dog "Abbey" to celebrate her role on the hit show.
Dame Kiri admitted she was nervous before she arrived on set.
"It was a long day but I made it longer by staying up most of the night," she said.
"The most incredible thing is I took my two dogs along and Lady Carnarvon didn't want those anywhere near the place but the thing is during the time I was expecting doggy number three and she's called Abbey as in Downton.
"She's my little Downton prize".
Dame Kiri told the Herald yesterday she was "thrilled" to be included in the series.
She said she was "delighted to be part of the Downton 'family' - if only briefly".
The new series, which has debuted on UK television, is set in 1922 and sees the characters dealing with the aftermath of the death of Matthew Crawley (Dan Stevens).

- nzherald.co.nz and AP