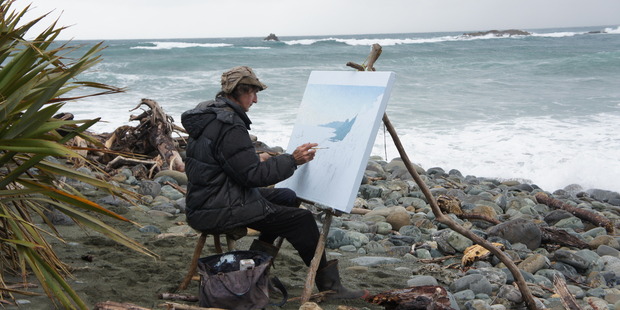 Pick of the Week: THIS TOWN
There's something quietly radical going on in This Town, a new series with an old motivation - going out into the heartland and seeing who lives there.
The radical bit? Well despite it coming from from the same folks who brought us give-the-celebrity-dysentery series Intrepid Journeys and who followed Marcus Lush from South to North to Scott Base and back, This Town comes with no front person.
No, there isn't a presenter present at all. The only bit of imported personality is a theme song from Dave Dobbyn.
So it's up to the locals - resolutely colourful ones by the looks of season opener Coast - to tell their town stories which they do with the help of some stylish camerawork and editing.
Yes there are plenty of rugged landscapes - the West Coast episode starts way down at Gorge River at the remote off-the-grid home of Robert and Catherine Long.
Earlier this year the pair had an Inside New Zealand documentary, Wild Man, all to themselves. This is a gentler portrait of what must be the world's least camera-shy hermits.
From there's it's north to meet a bunch of the coast's more social types. That includes the late Les Lisle, the salty publican of the Lake Mahinapua Hotel - made famous in those cheese ads - who died in April after years of welcoming countless backpackers into his lodgings.
Up the road a bit it's on to Hokitika where businesswoman Jacqui Grant tells her story about coming to the West Coast in the 1960s from Australia, back when she was a man.
She's apparently doing a roaring trade making possum socks on vintage hand-cranked machines which she collects and has become an jet-setting expert on.
There are also representatives of the local mining, hunting, whitebaiting and musical communities spinning their own yarns too. At least one does claim the coast is where "the real" people live and it's probably best not to argue with a man in a camo jacket who spends his days choppering up the local valleys to shoot things to put in his pies.
The coasters sure set a high bar for colourful characters per head of population.
In the following weeks This Town's cameras focus on folks from Gisborne, followed by Central Otago, Taranaki, Mid Canterbury, The Chatham Islands, the Central Plateau and Wairarapa.
When: Saturday, 7.30pm
Where: TV One
What: Off the beaten track with a difference
Fantasy pick: THE VAMPIRE DIARIES/ THE ORIGINALS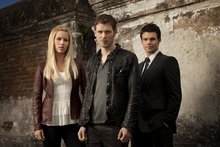 So, Elena is in a committed relationship with Damon, Bonnie brought Jeremy back from the dead, Klaus left Caroline waiting for Tyler, and Stefan has been trapped in a box and thrown into a lake by Silas, who is now pretending to be Stefan. The Vampire Diaries is one complicated show, and things only get more interesting with the girls heading for college.
But you can make sure you're just as up to date as American fans, with TVNZ screening season five OnDemand only 28 hours behind the US.
Plus they're also bringing you the new spin-off show, The Originals, also just 28 hours behind.
The spin-off will delve into the history of vampire/werewolf hybrid Klaus, and explore how his family (including Elijah, played by Kiwi Daniel Gillies) battled supernatural beings.
When: from Saturday 6pm
Where: TVNZ OnDemand
What: Even more bloodlust
Kids' pick: LET'S GET INVENTIN'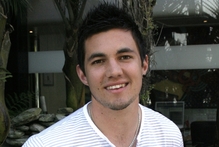 Kids have been submitting their best ideas for inventions over past months, and now, with the new series of Let's Get Inventin' back on screens, you can see energetic host Clinton Randell help to bring these ideas to life.
Last season saw game ideas such as bike soccer, and a contraption that could pick up and reload sponge darts. There was the chore-dodging ride-on machine which helped to pick up apples off the ground in the orchard, and a quad-bike extension that created a mobile calf-feeding station.
This season 11 young inventors demonstrate their wild concepts, including a rat-powered bike, and an H20 Bomb Blaster, all vying for the $10,000 patent prize package. The first episode sees Randell checking out Joshua Devane from Taihape as he shows off his hay bale launcher.
When: Saturday, 4.30pm
Where: TV2
What: Young Da Vincis
Music pick: AGNETHA: ABBA AND AFTER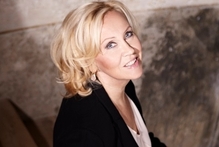 There would be few adults out there who couldn't hum you a few bars to at least one ABBA tune and a fair few fans in their 70s heyday would have had a crush on Agnetha Faltskog, aka "the blond one". But after years of hits - Mamma Mia, Waterloo, Dancing Queen and more - and 370 million album sales, the band (and her marriage to fellow member Bjorn Ulvaeus) ended in 1982.
Despite a relatively successful solo career, Faltskog slowly vanished from the pop scene, tired of life in the spotlight. This documentary takes a look at her life (she began her pop career at 15), and her family, shares interviews with Ulvaeus and Benny Anderson, and behind-the-scenes footage from tours and live performances in their heyday. Plus it looks at her recent return to the music business at age 63.
When: Thursday, 9.40pm
Where: Prime
What: Life after Dancing Queen
Comedy pick: HELLO LADIES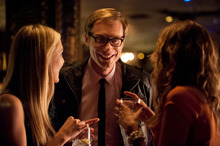 The unfeasibly tall funny man Stephen Merchant was in town a year or so ago on his stand-up tour Hello Ladies.
At the time he was kind enough to explain to TimeOut the difference between the stage show and the forthcoming HBO sitcom: "It's me failing to meet women in Los Angeles. Whereas the stand-up is me failing to meet women in London. It's all variations on a theme basically."
The telly show is also one of Merchant's first forays into television without longtime offsider Ricky Gervais.
Merchant is Stuart, an English web designer hoping his shift to LA will lead to the romance and excitement which have so far eluded him in Blighty. Merchant's live account of his past dating disasters was fairly hilarious. A scripted version of Stuart's could well be the anti-Californication.
When: Thursday, 8.30pm
Where: Soho
What: Merchant of love
Follow @nzherald_ent on Twitter for all the latest entertainment news.
- TimeOut