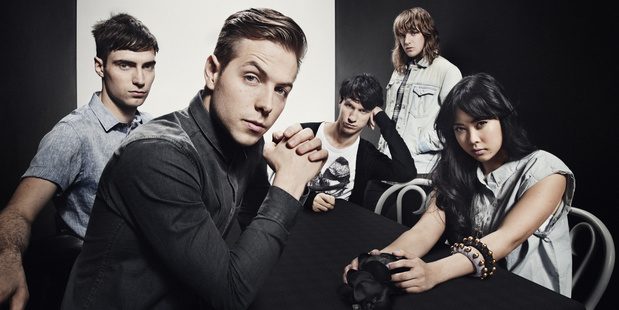 Kiwi chart stars The Naked and Famous insist they are not fussed that they won't become instant millionaires - despite landing a song on what is tipped to be the biggest-selling sports computer game of all time.
Soccer game Fifa 14, released next week, features 37 artists from 13 countries. It is regarded as the gaming world's premier showcase for new international music. The previous edition sold more than 15 million copies worldwide.
The new version features material from superstar artists Nine Inch Nails, Bloc Party and Vampire Weekend. Rapper David Dallas and New Zealand band The Naked and Famous are surprise additions to the soundtrack.
"We get paid a fee but unfortunately not a share of those 15 million sales," Naked and Famous bassist David Beadle said. "It is a promotional thing for us and having an opportunity to reach a wider audience is a great thing.
"It means a lot as Fifa 14 is such a huge game with such a vast audience.
It means our music can reach a wide array of people and is a great way of reaching people we otherwise wouldn't be able to get to."
The band, famed for hit single Young Blood, is in Los Angeles preparing for tours of the United States and Europe, before returning home for an appearance at the Big Day Out in Auckland in January.
Beadle said the group was stoked to have Hearts Like Ours, from new album In Rolling Waves, included on the soundtrack to the soccer game, especially as the band hails from a rugby-mad nation.
"I used to play soccer at school and Fifa is one of the games I remember playing when I was younger. It is still one of my favourites."