Five shows that will keep couch potatoes glued to their TV screens over the coming week.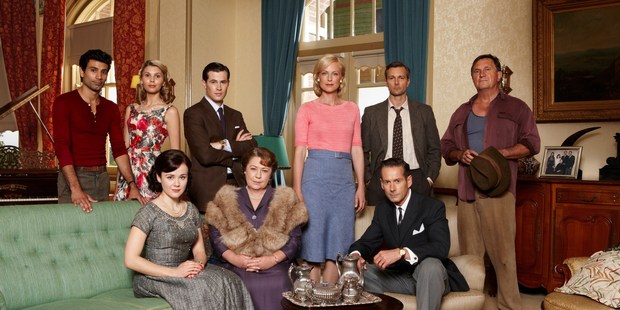 Pick of the week: A Place to Call Home
Grand, sweeping, historical melodramas seem to be making a comeback at the moment, and this new Australian show ticks all the boxes as a good source of escapism.
Romance, secrets, intrigue and class struggles are at the heart of a show that feels a little like Downton Abbey, crossed with McLeod's Daughters with a sprinkling of Titanic.
Created by Bevan Lee (the man behind Packed to the Rafters, Always Greener, and Winners & Losers), it steers clear of the happy families theme of his past shows and delves right into the controversial, changing world of 1950s Australia.
There's still a family at the centre of the drama - matriarch Elizabeth Bligh (Noni Hazlehurst), her dashing and eligible son George (Brett Climo), his lovely daughter Anna, and newly married son James, are the rather wealthy, imperious figures in the small (fictional) farming town of Inverness.
They're on an ocean liner coming back from London when they meet graceful, enigmatic nurse Sarah (Marta Dusseldorp), who tends to the prickly Elizabeth.
However, she becomes inextricably linked to the family after she prevents a distraught James from jumping overboard late one night - something Elizabeth intends to keep a secret from the rest of the family.
Sarah is returning from the horrors of working through World War II to reunite with her estranged mother and kindly aunt in Sydney.
But her mother rejects Sarah, so she decides to take up an offer from George to come to Inverness, where he knows of a job going at the local hospital with cheeky doctor Jack Duncan (Kiwi actor Craig Hall).
Sarah proves to be a quiet catalyst for change in a town still struggling with class and race barriers, and the aftermath of the war. And despite Elizabeth's attempts to drive her away, Sarah makes friends easily, until it is revealed that Sarah has a few secrets of her own. So while Sarah may want a simple life, as the politics and intrigue of a small town escalate, it seems she has no choice but to stand up for herself.
When: Sunday, 9pm
Where: TV One
What: Sumptuous, 1950s Australian drama with a good dash of romance and mystery
Drama pick: Boardwalk Empire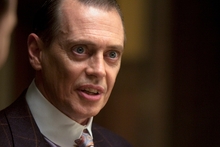 After the extravagances of seasons one and two and the violence of season three comes the fourth series of the Prohibition era drama. While the Martin Scorsese-produced show which initially focussed on Atlantic City's bootlegging boss Nucky Thompson (Steve Buscemi) and his double life - a respectable politician and family man, and ruthless gangster - this time out we find him licking his wounds. Margaret (Kelly Macdonald) the woman he truly loved (between various floozies) seems to have made her departure permanent.
This 1924-set season is exploring the racial politics of the day with Chalky White becoming a club owner with Nucky's blessing, but finding an African-American rival in Jeffrey Wright's Harlem crime boss Dr Valentin Narcisse.
When: Monday 8.30pm
Where: SoHo
What: Back to gangland
Drama pick: Ray Donovan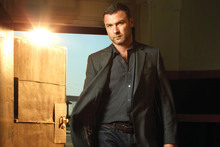 In this gritty new series from US cable network Showtime (makers of Homeland, Dexter and Californication among others) Liev Schreiber joins the wave of movie guys finding a series and a character to call his own.
He's Ray Donovan, a Hollywood fixer-to-the-stars whose job it is to clean up the messes local celebritydom leaves behind.
As he says to his first client of the season opener "You think I'm the first person I've dealt with who has woken up with a dead body?"
Only, Ray has problems of his own - his wife, unhappy with the suburban life his job provides for their family of two kids, and his old crook of a father (played with relish by Jon Voight) who has just got out of prison after a long lag and wants to make his domineering presence felt back in the lives of Ray and his younger brothers.
When: Sundays 8.30pm
Where: SoHo
What: Tough life of Mr Fix-it
Reality Pick: The X Factor USA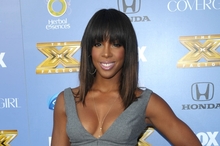 Just as we recover from the excitement of the first burst in the local singing contest franchise comes the third season of of the American incarnation, screening a couple of weeks behind its US broadcast.
Godfather of musical competition shows - and father-to-be - Simon Cowell is back on the panel with last year's Demi Lovato.
But replacing Britney Spears and veteran music guy L.A Reid, who have both gone back to their day jobs, are the rather less intriguing Kelly Rowland (ex Destiny's Child, pictured) and Mexican star Paulina Rubio.
The ratings for the third season opener were nearly 40 per cent down on the show's previous debuts, suggesting that come 2014, Cowell may well be on child-raising duties rather than potential popstar-mentoring ones, in the US at least.
When: Thursdays and Fridays 7.30pm
Where: TV3
What: Simon says, again
Finale pick: Breaking Bad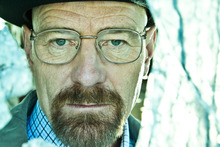 Fresh from winning its first and only Emmy for best drama, the riveting, brutal saga of Walter White's (Bryan Cranston) descent from mild-mannered science teacher to murderous druglord finally comes to an end with the finale of its fifth and last season. We're seeing what to fans will be the television event of the year less than a day after the US, so will be able to share in what is sure to be a pop culture moment. This week's penultimate episode had wanted man and cancer-riddled Walt leaving his bolthole in New Hampshire to head back to Albuquerque to ... well, that is the question.
He's still got a big barrel of money, a burning need to show his personal crime wave was only to provide for his family, and plenty of enemies - especially former partner Jesse. If Mr White dies in this last one, you can probably rule out natural causes.
When: Monday 9.30pm
Where: SoHo
What: The last act
Follow @nzherald_ent on Twitter for all the latest entertainment news.
- TimeOut