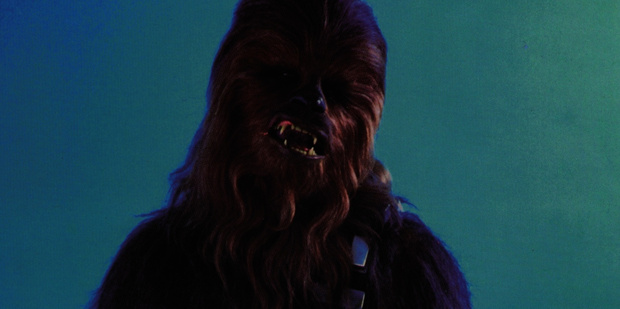 The man who brought Chewbacca to life in Star Wars cannot confirm the Wookiee will return in JJ Abrams' new film.
Abrams has completed the script for Star Wars Episode VII and is deep in pre-production, but Peter Mayhew, who played Han Solo's bestie onscreen, says he hasn't heard anything yet.
"I don't know anything about it," he says.
"I know they're in pre-production, but whether Chewie (appears in it) ... nobody's said anything. We'll just have to wait and see."
Would he like to return to the part?
"Would you like to stop breathing? That's my question," he says, adding he would return in a heartbeat. "Of course I would."
Mayhew never could have predicted when he signed onto Star Wars in the '70s, that it would take his life on such a trajectory.
"It was a B-movie and budget wise it was small and the storyline, you didn't really get the complete story," he says.
"We were shooting in England, and all the special effects stuff would be done in California."
The post-production also included adding in Chewie's signature noises, which were created from animal sounds.
Mayhew says there was only one particularly tough part about playing the Wookiee.
"It's hot. Very hot. It's like wearing winter clothes in summertime in Australia," he says of the costume.
"It kind of sweaty and nasty, but the thing is you wear it as little as possible and it easily comes apart."
Who knows, with Harrison Ford likely to return to the Star Wars universe with Hamill and Fisher, maybe Mayhew will be back in the suit soon enough.
- AAP