Cinematographer thrills Americans with Orphan Black series.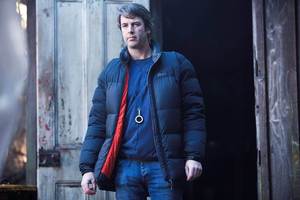 A Kiwi cinematographer is making big waves with a new TV show, attracting rave reviews in America.
Aaron Morton is director of photography on hit new sci-fi thriller Orphan Black. The US-Canadian science-fiction series has stunned audiences and network bosses, who have called it back for a second season. The "conspiracy clone thriller", starring 27-year-old Canadian Tatiana Maslany, returns to screens in North America next April. The first season arrives in New Zealand this November on Sky's pay channel SoHo.
Morton, 40, began his movie career as a runner nearly 20 years ago.
"I started at the bottom of the food chain in the camera department and worked my way up." He worked on Xena: Warrior Princess for six years and was also the cinematographer on local film Evil Dead.
He jetted off to Canada last week to start shooting 10 new episodes for the second season.
BBC America commissioned Orphan Black, which was filmed in Toronto. Morton said locals are used to working on big shows but the city has a laid-back vibe he also liked.
"There's that relaxed feeling Canadians have in the same way Kiwis do."