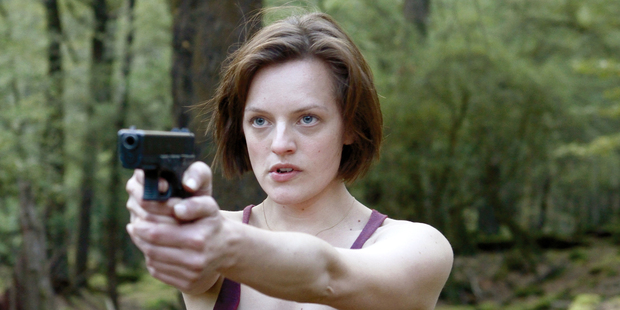 Pick of the week: 65th Primetime Emmy Awards
Usually for us, the only local interest in the annual Emmy Awards - the Oscars of television - has been whether our own Phil Keoghan gets yet another trophy as producer-host of long-running and soon-back-on-our-screens US reality show The Amazing Race.
The programme has won the outstanding reality-competition show category nine out of 10 times since 2003 and is picked to make it 10 out of 11 on Monday New Zealand time.
But the 65th Emmy Awards this year also has Jane Campion's Queenstown-shot thriller Top of the Lake vying for five awards.
That includes best mini-series/movie as well as mini-series/movie lead actress for Elisabeth Moss (who is also nominated for her long-running role in Mad Men), mini-series/movie supporting actor for Peter Mullan, a joint directing nomination for Campion and Garth Davis and a joint writing one for her and Gerard Lee.
Top of the Lake is up against some made-for-TV heavyweights like Steven Soderbergh's acclaimed Liberace biopic Behind the Candelabra, which although being made for HBO opens at New Zealand cinemas next week.
But Lake has already picked up one technical Emmy last weekend for Australian cinematographer Adam Arkapaw. And it has its US media fanbase - The Hollywood Reporter says that TotL should win the best mini-series category, as should Moss and Mullan. Ahead of the awards, fans of the show can see a making-of doco From The Bottom Of The Lake (UKTV, Saturday 9.30pm), which follows the production's birth from its writing to its shoot around the southern lakes in2012.
Elsewhere in the Emmys it will likely be a battle between Breaking Bad and House of Cards in the drama and actor categories, while expect to see various members of the Modern Family cast making towards the stage when the comedy categories are announced.
Other major nominees include the makers and stars of Game of Thrones, Downton Abbey, Homeland and Mad Men among the dramas and Girls, 30 Rock, Veep and The Big Bang Theory in the comedies.
The ceremony will include five memorial tributes, including one to Glee star Cory Monteith hosted by Jane Lynch and another to James Gandolfini by his The Sopranos co-star Edie Falco.
When: Monday, midday (live); 8.30pm (highlights)
Where: Vibe, Sky
What: Television's Oscars
Drama Pick: The Syndicate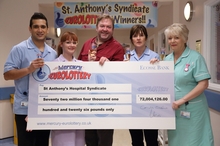 In season one it was five supermarket workers who banded together every week to buy a lottery ticket - and won 18 million ($35 million).
In season two we're introduced to a new group, hospital workers in Yorkshire, who've won 72 million. Mandy is a nurse with a heart of gold, terrified of being beaten by her husband.
Her daughter, Becky, is a well-meaning but flakey solo mum training to be a nurse, and living at home. Rose is also a nurse, one in desperate need of a new pair of knees, Alan is a twice-divorced orderly whose sobriety is tested by the win, and Tom is a young married man who hopes the win can help him start a family.
It's a gritty, challenging portrait of life in Britain, and once again, money does not necessarily bring a life of ease and happiness for the winners.
When: Monday, 8.30pm
Where: UKTV
What: Five more win the lottery
Survival pick: Survive Aotearoa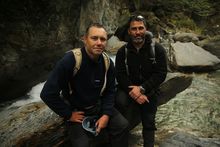 This new series stars former Special Forces soldiers Barrie Rice and Chris Kumeroa, who swap volatile warring hot spots around the world for some of New Zealand's most rugged terrain.
Using their survival skills, the pair travel to different parts of the country, from Kapiti Island and the Waitomo Caves to the remote reaches of the Whanganui River and the Southern Alps, to spend 24 hours in survival mode.
In the first episode the pair go hunting on horseback alongside the Whanganui River. However, they become separated and must find each other and make their way out of the remote bush.
Rice also features in the upcoming documentary Soldiers of Fortune, about the role of New Zealand security contractors in Iraq, which screens on September 29 at 8.30pm.
When: Today, 7.30pm
Where: Maori Television
What: Man vs wild Kiwi-style
Reality pick: The Amazing Race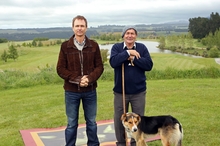 The 22nd instalment of the race around the world comes to New Zealand. After landing in Phil Keoghan's hometown of Christchurch the contestants drive themselves to the Rakaia River Gorge for their first challenge - a choice between rally driving or trout fishing.
It's only three legs into the race, having come from the United States via Tahiti, and no frontrunners have revealed themselves as yet. Although if "hockey guys" Bates and Anthony stopped flirting with country singing blondes Caroline and Jennifer they could be the ones to beat.
The challenge to look out for in this episode is the "Shemozzle" obstacle course race where the contestants dress up in gumboots, stubbies shorts, and a sack, and, among other things, make their way through the inside of a cattle truck, up and over a stack of hay bales and slide into a poo pond.
When: Tuesday, 7.30pm
Where: TV2
What: Phil comes home
Magic pick: Dynamo: Magician Impossible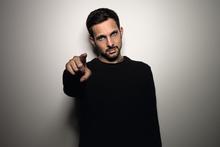 The ratings phenomenon returns, not just for one night but two nights next week. And Dynamo - the rock star of magic, whose real name is plain old Steven Frayne from Bradford - is off to Ibiza to amaze and confound the movers and ravers on the party island.
For those not in the know about Dynamo, this is not an old-school pizzazz-filled show like David Copperfield, but more of a documentary series where the camera crew hit the streets with the magician who ropes in passers-by and performs freakish tricks for them.
In this series, Dynamo - whose fans include Chris Martin of Coldplay, Robbie Williams, and footballer Rio Ferdinand - also does some magic with actor Samuel L. Jackson, and impales himself with a javelin right in front of British athletics golden girl and Olympic gold-medallist Jessica Ennis. Ouch.
When: Monday & Tuesday, 7.30pm
Where: TV One
What: Prepare to be amazed (again)
Follow @nzherald_ent on Twitter for all the latest entertainment news.
- TimeOut