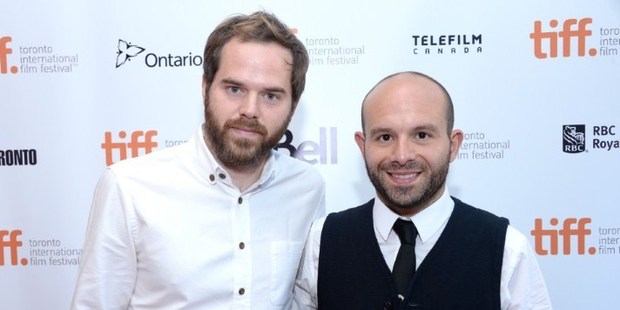 The Toronto International Film Festival blurred the line between cinema and television this week - for the first time showing small-screen dramas on the silver screen.
"We're dipping our toes into television," festival boss Cameron Bailey told AFP.
"There have been films made for (cable network) HBO, for example, that had also been shown in theatres in the past," he said.
"But what we're seeing now is the border between cinema and television being pulled down."
The festival is screening the four-part drama Southcliffe by British director Sean Durkin, who was last at the film festival in 2011 with Martha Marcy May Marlene.
The 45-minute episodes, which chronicles a fictional British soldier's return from Afghanistan to turn his guns on the people of his hometown, are being shown consecutively, with an intermission between each.
Toronto film festival audiences will also be the first in North America to see Agnieska Holland's Burning Bush, in three 80-minutes installations.
The drama is based on real events and shows her native Czechoslovakia, now the Czech Republic, at the height of political turmoil in 1969, after the Prague Spring crackdown.
And fans of Edgar Reitz's landmark Heimat series - 53 hours of domestic drama played out against the rise of the Nazis through to the division of East and West Germany and the crumbling of the Berlin Wall - can delight in seeing the prequel feature film Home From Home (Die Andere Heimat) in Toronto.
"Three or four hours is a huge commitment during the film festival. But we just think the quality is so high that we're inviting people to binge," said Bailey.
"We show it all."
"(It is) not unusual for people to watch an entire season of Netflix's House Of Cards, almost 13 hours of television over a weekend."
"I think it will be less and less unusual for people to watch that length of work in cinemas as well."
Film festivals follow filmmaking trends, he said.
These longer story arcs, stretched out over one or more seasons, are also starting to attract big-name directors, including Martin Scorsese, iconic director of The Departed, Goodfellas and Taxi Driver and whose TV series Boardwalk Empire started running on HBO in 2010.
Another is Steven Soderbergh, of Erin Brockovich and Traffic fame, whose television mini-series The Knick is in pre-production.
Bailey couldn't predict if the film and television industries, the distributors, will follow suit and also become more integrated soon.
- AFP