Morrison says he wants to focus on TV career as film work slows.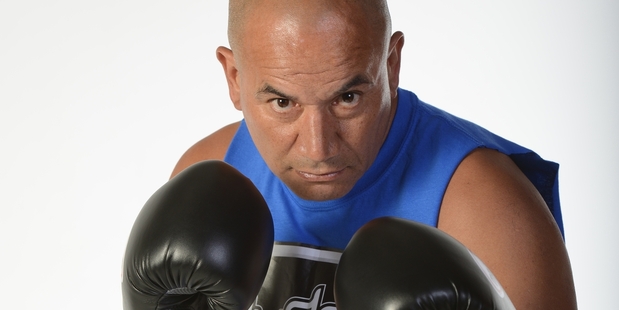 He has an eponymous reality television show screening on TV One next month and, with a celebrity boxing bout scheduled as part of it, 52-year-old Temuera Morrison tells The Diary he is reinventing himself and bracing for a comeback.
Morrison will take to the ring on October 10 at Trusts Arena against radio DJ Mike Puru, 38, on the undercard in the Hydr8 ZERO fight between Joseph Parker and Afa Tatupu. Former Shortland Street co-star Miriama Smith will fight on the undercard, too, against singer and radio host K'Lee McNabb.
Morrison says the bout will be filmed for an episode of his new reality show, The Life and Times of Temuera Morrison, from the makers of The GC.
"We've nearly finished making the show, we're at the end of it. We've got one more episode to shoot. The series is going to air in October. Cameras have been following me around the world looking at what it's like to be a New Zealand actor.
I'm just talking with producers about how we film the boxing. It'll be good."
Duco promoter Dean Lonergan says the reality TV cameras will roll on the night, like they did when Jaime Ridge donned gloves and her game face.
Morrison's television series is being produced by Black Inc Media, part of Eyeworks NZ. It comprises eight 30-minute episodes, and has received nearly $425,000 in public funding from Rautaki Maori. But a producer on the show was noncommittal about the bout, telling The Diary yesterday: "Filming the boxing is a possibility, but that's not been decided yet".
Morrison says getting in the ring will be a new challenge. "I haven't boxed since my school days at Wesley College." But Lonergan says the actor is playing coy. "Tem trains five times a week. He's a fit bugger."
Asked if he'd take a bit of Jake the Muss into the ring, Morrison is keen to escape the typecast.
The movie business has slowed down for Morrison, who starred in Hollywood blockbusters Green Lantern, Scorpion King 3 and Star Wars: Attack of the Clones. Scripts come less often. His role with Stan Walker in the film Mt Zion was critically acclaimed, but he says reality TV is his future. It's cheaper and easier to produce, and quick to get to air.
"I want to reinvent myself and reality television is the way to go for me."
Oracle's star power
They're behind on the scoreboard, but Oracle are pulling out the big guns to plug their boat and boost team morale. Larry Ellison's staff hosted Hollywood stars Chris Tucker, Chris O'Donnell and Jeremy Renner on the water this weekend. But the Bourne Legacy star had to sing for his supper. In a video posted to Oracle's Twitter page, Renner made a pep talk plea to the home team: "We have to dig ourselves out of this hole. We're not too far behind. I like comeback stories. Let's make it happen. C'mon guys, let's do this".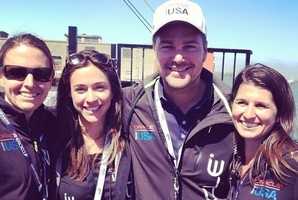 Meanwhile, our big names have started arriving for the action. TVNZ's Toni Street landed in San Fran yesterday morning, joining Jack Tame, Craig Stanaway, Martin Tasker and Peter Lester.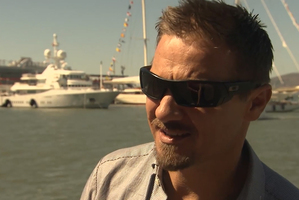 But the network's mainstays, Simon Dallow and Wendy Petrie, remain in the studio. TV3 has sent its big gun, Hilary Barry. Her sidekick, Mike McRoberts, is in Lebanon waiting for his visa for Syria to arrive. TVNZ is missing in action there.
But it's Newstalk host Mike Hosking and his beloved, Kate Hawkesby, who have raised eyebrows among the Kiwi media contingent. "Mike Hosking has arrived and is broadcasting from San Francisco, but he is nowhere to be seen," a source told The Diary. "He's not at the village or the media centre, and he hasn't been along to a press conference. Maybe he's holed up drinking cocktails with Kate."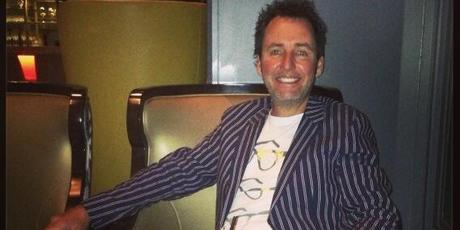 Hosking has been on the chase boat rubbing shoulders with Michael Fay. "At the end of race day, one needs a cocktail," his wife told Twitter with a pic of her hubby chillaxing.
Hawkesby - who was dressed to the nines on the flight to San Francisco while Hilary Barry was sporting comfy pants - has hit the shops with hubby in tow. Presumably someone has to carry the bags.
Hosking said he'd hoped for a jaunt to Agent Provocateur (a sexy lingerie boutique), but no luck. "No one loves Anthropologie (a lifestyle store) like my wife. Upside is they have free WiFi, so I tweet to kill the boredom," he tweeted. Yesterday they visited Alcatraz. The MIKATE trip is proving anything but dull.
Henry slaps Seven Sharp
Reports that Paul Henry may return to TVNZ to fill the void left by Greg Boyed on Seven Sharp are untrue, MediaWorks tells The Diary. "He's locked down. Ball and chain locked down," a source said.
Henry couldn't be clearer, too, telling The Diary: "It is illogical to suggest I'd go back to TVNZ. They offered me my own show and I turned that down. Why would I, a few months later, go back and be a part of a panel on that disastrous show?"
As to his plans with MediaWorks, details remain under wraps. Henry says he has a desk at the network and he's thrilled to be part of the team. "I'm happy with the way discussions are going and the plans we're working on."
Not ready to be daddy
Congrats to Marcus Lush, 48, who is becoming a dad, but he told The Diary he's not overly prepared for the role.
Lush and his partner, Vanessa Usherwood, a teacher, are expecting their first baby before Christmas and, like Wills and Kate, they don't know the sex.
"Getting me into a pram shop was a bit of a drama," he laughed. Ante-natal classes start next month and Lush says that's when it will all hit.
"I am naive about fatherhood, and I've decided not to think too much about it. I'm sure parts of it will be really challenging, but I was a gentle child, so I hope genetics will play a part."
As to the cliches, he says he's already greying and gets up at 4am. Bring it on.
Oscar buzz for White Lies
Making a splash at the Toronto Film Festival is Maori-language film White Lies, which premiered on Monday night to a sell-out crowd.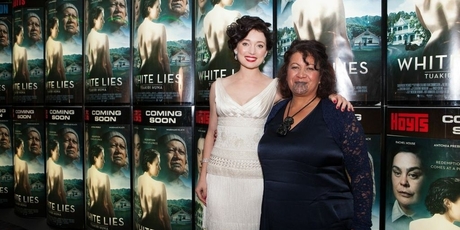 The movie, which stars Whirimako Black and Antonia Prebble, has been nominated by New Zealand's Oscar election committee for next year's best foreign-language film Oscar, the Hollywood Reporter said. It's only the second time we've submitted a film for the Academy Awards foreign language category, after The Orator in 2011.
"We are very proud to have been nominated," producer John Barnett told The Diary. "It's an honour for the film on every level.
"We knew this film had to be told in the language of the world it describes, and telling it in a language other than English has actually made the film resonate with wider international audiences. "