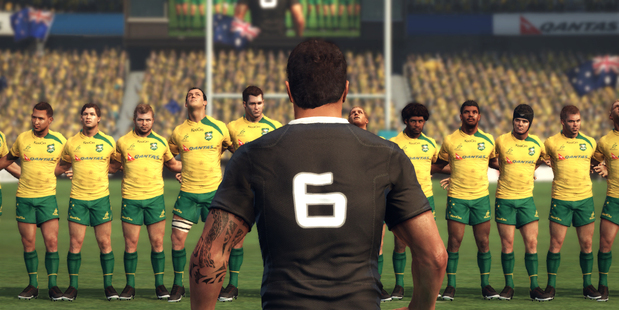 Two years can be a long time in rugby - just ask Quade Cooper - and it can also be a lengthy time in gaming.
After a two year stint on the bench, Sidhe's Rugby Challenge has returned for another run around and it's upped its game.
Gameplay has certainly improved from the 2011 edition, with quick taps, intercepts and contesting the ball at the breakdown along with a much cleaner breakdown dynamic - which has often been an issue for rugby games.
Overall is makes the game flow much better. Clearing kicks are still an issue however - why is a prop standing at 10? - as defence often rushes up too quickly.
The Lions tour is a welcomed addition but due to rights Rugby Challenge 2 doesn't have the Super 15 or Rugby World Cup.
However all New Zealand and Australian Super Rugby teams do feature in the 'Rugby 15' tournament, along with the ITM Cup and a number of European competitions.
What really impresses is the stadium graphics which look superb, however having AMI Stadium as Canterbury's home ground - a ground which hasn't been used since the February 2011 Christchurch earthquake - seems like a huge oversight.
There are also some outdated squad lists and inconsistent player ratings (George Moala rated as the Blues second best back must be a mistake).
With the likes of EA's Fifa and Madden franchises producing slicker versions every year it puts very high expectations on sporting games and New Zealand game makers Sidhe are close to reaching that mark with Rugby Challenge 2, but they've probably fallen a couple of missed conversions short on this occasion.
In saying that it's easily re-playable, thanks to an uncomplicated career mode, and worth a try for keen rugby gamers.
Stars: 3/5
Platform: PS3, Xbox, PC
Rated: G
- nzherald.co.nz