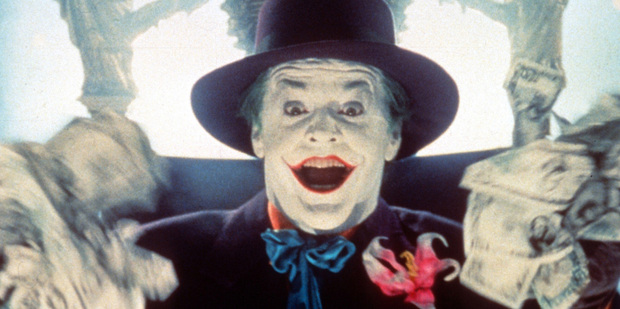 Jack Nicholson has retired from acting over "memory issues" - but the report has been denied by a close friend of the actor.
The 76-year-old icon is reportedly stepping away from movies after a career spanning five decades, which has seen him appear in many iconic films including The Shining, Batman, Easy Rider and Chinatown.
A Hollywood insider told RadarOnline.com: "Jack has - without fanfare - retired.
"There is a simple reason behind his decision, it's memory loss. Quite frankly, at 76, Jack has memory issues and can no longer remember the lines being asked of him. His memory isn't what it used to be."
But Maria Shriver says Nicholson, with whom she is close friends, has no plans to step away from his Hollywood career anytime soon.
The 57-year-old brunette told E! News that the star is not suffering from any memory-related illness or dementia and has no current plans to retire.
Another source close to Jack said he is actively reading scripts at the moment and is looking forward to his next role.
Nicholson's illustrious career has included three Oscar wins, two for Best Actor in One Flew Over the Cuckoo's Nest and As Good as It Gets and a Best Supporting Actor statuette for his turn in the 1983 film Terms of Endearment.
Nicholson has previously singled out his role as The Joker in Tim Burton's 1989 version of Batman with Michael Keaton in the lead role as a personal favourite.
He said: "I was particularly proud of my performance as The Joker. I considered it a piece of pop art."
Nicholson is also philosophical about his fame, saying he believes he has "done okay".

In an interview published in Britain's Esquire magazine in June, he said: "I take responsibility for my successes as well as my failures. But when I look at my professional mistakes, I'm always left with the feeling that maybe I should have done more. These are my private musings.
"I'm such a perfectionist. I always feel over-praised, or whatever. In the abstract, I know I'm a good person, a good professional. But it's nice to be noticed a little bit, ain't it?"
The last film Nicholson appeared in was 2010s How Do You Know, which also starred Reese Witherspoon, Paul Rudd and Owen Wilson.
- Bang! Showbiz