Four shows that will keep couch potatoes glued to their screens over the coming week.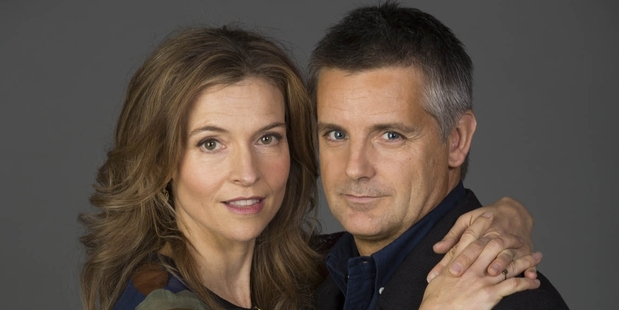 Local pick: Nothing Trivial
It's the third season of the grown-up local drama. Last year's series finale had the lead quartet's pub quiz team team Sex on a Stick emerging triumphant.
Mac (Shane Cortese) and Catherine (Tandi Wright) were finally together and ready to tell the rest of the group, but things between a pregnant Emma (Debbie Newby-Ward) and Brian (Blair Strang) have been pushed to breaking point.
Meanwhile, Michelle is being treated by a therapist who is not afraid to mix up the doctor-patient relationship and Mac and Catherine's teenage children start facing some rather more adult challenges of their own.
When: Wednesday, 8.30pm
Where: TV One
What: Babies, teenagers, therapy ... and a pub quiz
Drama pick: Scandal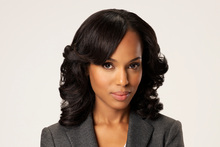 Although it has been available from the TVNZ OnDemand website for the past month or so, this new American drama is now coming to TV screens.
Created by Shonda Rhimes - the woman behind Grey's Anatomy and Private Practice - and starring Kerry Washington (Django Unchained) - it's all about those who specialise in protecting, and repairing, the public images of the elite and powerful. Washington plays Olivia Pope, a fixer with a top reputation after being media consultant to the US President.
Now she's starting her own crisis management firm of investigators who specialise in fixing other peoples' messy lives, despite not being adept at keeping their own in order.
When: Tuesday and Wednesday, 9.30pm
Where: TV One
What: Keeping up appearances
Crime pick: The Fear
Paying homage to everything from The Sopranos, to The Godfather, to Boardwalk Empire, this gritty new British gangster series stars Peter Mullan (Top of the Lake) as part-time crime boss Richie Beckett, who is feared in his hometown of Brighton.
He's spent many years building up the family firm, and now has legitimate business interests, but it all starts to disintegrate with the early onset of dementia, which is just about as aggressive as the Albanian mafia crew who want to invade his territory.
Neither of his sons have his brilliant criminal mind, and just when they need their father's skills and authority to get rid of the new rivals, his behaviour becomes more erratic and extreme.
When: Monday, 9.30pm
Where: UKTV
What: Crime family crumbles
Comedy pick: Clear History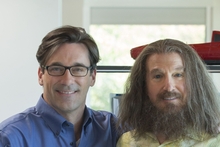 Larry David, co-creator of Seinfeld and the man behind Curb Your Enthusiasm, stars in this HBO film about Nathan Flomm, a marketing executive at a start-up electric car company.
When his boss, Will Haney (Mad Men's Jon Hamm), announces a new car named "Howard", Flomm is adamant: "Howard is a terrible name for a car. Call it Dewey. Call it Duncan." Flomm quits but it eventuates that Howard revolutionises the car market.
Flomm changes his identity and moves to Martha's Vineyard. However, when Haney shows up 10 years later to stay at his summer mansion, Flomm - now known as Rolly DaVore and looking completely different from the old days - starts to concoct a plan for revenge.
When: Sunday, 8.30pm
Where: SoHo
What: Big-time loser plots revenge
Follow @nzherald_ent on Twitter for all the latest entertainment news.
- TimeOut