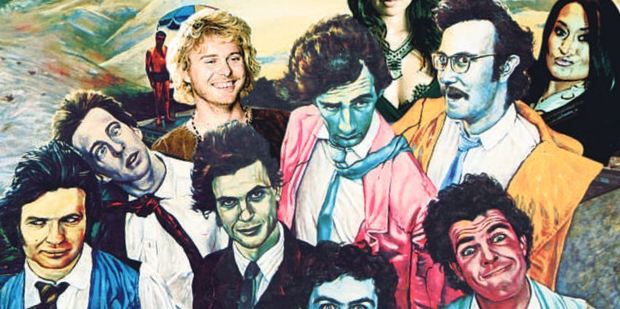 Five original members of Split Enz and two X Factor stars are uniting for a show reinterpreting the iconic Kiwi band's songs.
The concert is helmed by Split Enz keyboardist Eddie Rayner, in the spirit of his ENZSO project which played and recorded symphonic arrangements of Enz hits in the mid-90s.
The November 2 performance at St Mary's in Holy Trinity, Parnell will feature four other original Enzers - bassist Mike Chunn, his guitarist brother Geoff Chunn, drummer Emlyn (Paul) Crowther and guitarist Wally Wilkinson.
Joining them will be X Factor winner Jackie Thomas and contestant Tom Batchelor, as well as guest vocalists Annie Crummer, Rima Te Wiata, Rikki Morris and Jesse Sheehan.
The setlist promises to delve right back to the group's grandiose debut album Mental Notes with what Rayner calls "a more rhythm-orientated dance band" of 15 members which he's dubbed "Enzemble".
But neither of the Finn brothers will be taking part.
"It's not so much as to why they are not there," counters Mike Chunn, "but why are those that are there, there? There are people who have been waiting to hear songs from Mental Notes live for some time. And why not a bunch of old Enzers who played them at the time?"
"Phil Judd [Tim Finn's original musical partner in the band] as the songwriter is very much a part of this show, in spirit. And that is not often the case when shows with an Enz in the title come to be."
For Thomas and Batchelor, getting the call-up from Rayner was both exciting and nerve-wracking.
Batchelor: "I just woke up one morning and Eddie was on the phone to me and asked me to sing which I thought was a joke but once I fan-girled for a while, I said yes and straight away rang my parents and had a big rant about what was going to happen."
Batchelor's songs in the show will be his favourite Enz track Dirty Creature as well as Poor Boy and Give it a Whirl. Thomas will be singing Edible Flowers, Stuff and Nonsense and One Step Ahead.
"I'm thrilled that Eddie Rayner asked and thinks I can do justice to the songs."
Reminded that Split Enz were in a TV talent show themselves - New Faces in 1973 - but didn't win, Thomas says: "They didn't win? They had the last laugh."
Tickets for the show are on presale for Myticketmaster members from 9am today, with general sales from Monday.
Follow @nzherald_ent on Twitter for all the latest entertainment news.
- TimeOut