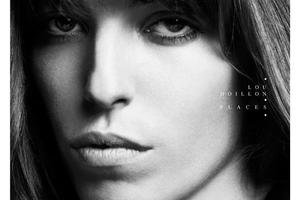 Daughter of Jane Birkin and director Jacques Doillon, half-sister of Charlotte Gainsbourg, and figurative step-daughter of Serge Gainsbourg, Lou Doillon has been an actress, model, and a recluse, but she's never before revealed her musical talents. Producer Etienne Daho recorded these 11 tracks in a small Paris studio, and had Philipe Zdar (French super-producer who worked on Cat Power's latest) mix them with minimal fuss. It's a tasteful album, Doillon's voice as strong as Power, with a lovely, direct, huskiness. And there's heartfelt confessional writing too. It's just that the songs often seem a little bit "poor me", and sometimes a little blunt lyrically.
Stars: 4/5
Click here to buy Places by Lou Doillon
Follow @nzherald_ent on Twitter for all the latest entertainment news.
- TimeOut