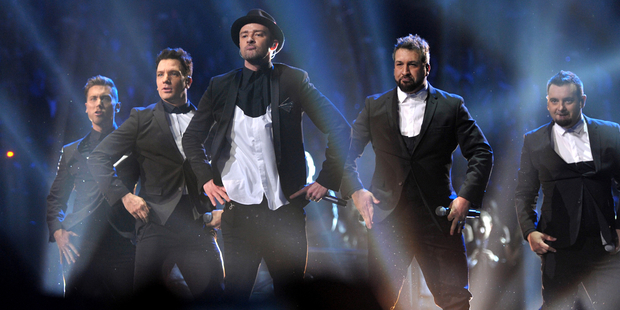 *NSync have reunited at the MTV Video Music Awards.
As was heavily rumoured, the boy band - which includes Justin Timberlake, Joey Fatone, Lance Bass, JC Chasez and Chris Kirkpatrick - were brought on stage briefly during a medley of Timberlake hits and performed Girlfriend and Bye, Bye, Bye.
Earlier, the boy band signed up to the social networking site on Saturday afternoon and hinted they were rehearsing ahead of the awards.
The group wrote: "Mic check, mic check one.. two ... is this thing on?!"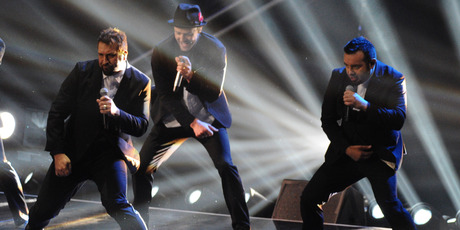 The hitmakers are tipped to perform on stage for the first time in over 10 years.
A source told UsMagazine.com: "They will re-enact some of their greatest videos in a medley."
Earlier this week, Joey's father also confirmed they are planning something special to celebrate Justin, 32, being presented with the Michael Jackson Video Vanguard Award for his contributions to music.
Joseph Fatone said: "They're doing a performance. I think it's exciting.
"I couldn't even say why he's doing it though. Why, at this point in his life. Now he's his own man.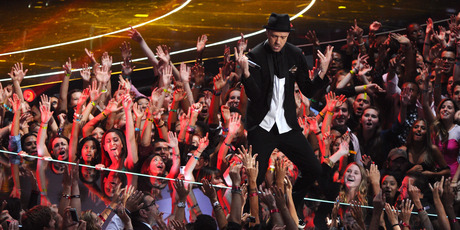 "But it's more to the fact that MTV has made them all somewhat of stars, and also made Justin a star."
- Bang Showbiz with nzherald.co.nz