Two Auckland couples are off to a flying start before The Block begins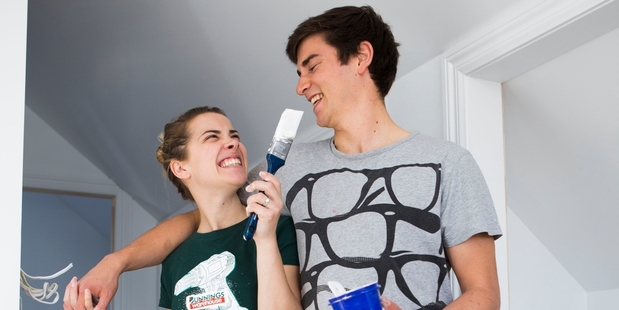 Two couples on this year's new series of The Block may have the upper hand, having renovated a handful of homes off-camera already.
The reality series - which was TV3's highest-rating show when it premiered last year - starts tonight and is expected to pull in hundreds of thousands of viewers.
The four groups of contestants come from Auckland, the Rangitikei and Nelson.
Married couple Alice and Caleb Pearson, both aged 26, are the most experienced pair in the competition, having already renovated three homes around Auckland.
Mrs Pearson told the Herald that they lived with her parents while they made-over their first property - a 1950s weatherboard, four bedroom ex-state house in Panmure.
It took nine weeks to overhaul the bathroom and do the floors, ceilings, lighting and curtains.
Mr Pearson, a project manager for the Greenstone Group, a property consultancy firm, and his wife, a youth worker for LIFE church, lived in the home for a couple of years but now rent out the property.
Their second home, a two bedroom Panmure unit, also needed a complete overhaul. They have since sold the property.
They have recently completed their third property, a two bedroom character bungalow in Mt Wellington, which they are living in.
"It's our most extreme makeover yet," said Mrs Pearson.
"I couldn't even stand in the house at the open home. The smell of cat pee and smoke was horrific. I really didn't want to buy it but Caleb persisted. And it has been our favourite renovation."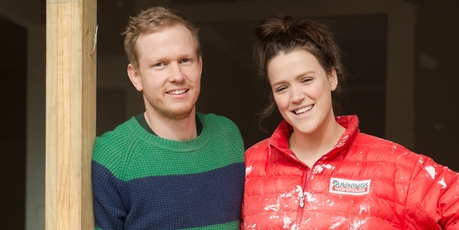 Alisa Keall-Grant, 23, account manager at The PR Shop, and her boyfriend, animal wrangler Koan Vette, 26, are six months into a renovation on the Mt Wellington Highway.
Miss Keall-Grant said the house was in "beautiful condition" but was a 1970s style design and the couple wanted a more classic theme.
"We saw the show last year and we thought, 'We could do better'."
The third team in the competition are Rangitikei-born farmers and brothers Pete and Andy Walker.
The least experienced of the four teams are Nelson couple Loren and Tom Heaphy, both marketing managers.
The four teams were chosen from more than 2000 couples who applied.
The show will again be hosted by Mark Richardson and Shannon Ryan.
Following the same format as last year, the teams will compete to renovate four run-down houses on Belmont's Lake Rd.