Vector Arena concerts bonus for bars and hotels but few flow-on effects for outer suburbs.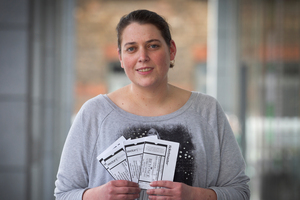 As many as half the people who attend popular concerts in Auckland come from out of town, pouring money into hotels, bars, taxis and restaurants.
Auckland City research showed that last year's Coldplay concert generated more than 26,000 visitor nights in Auckland and brought $3.2 million into the local economy.
That trend is set to continue with Rihanna, One Direction, Beyonce, Justin Bieber, Taylor Swift, Leonard Cohen and Fleetwood Mac all to perform at Vector Arena from October.
Rachael Carroll, general manager (destination and marketing) for Auckland Tourism Events and Economic Development (Ateed), said it was great to have a schedule of big-name artists playing at Vector.
"Stars of this calibre attracted domestic visitors to Auckland and helped contribute to growing our visitor economy," she said.
Rosey Janssens, 23, from Christchurch, will fly up for Rihanna and will be "crashing on a friend's couch".
Ms Janssens said she was going to make the most of her trip and would spend a few days "eating out, partying and doing fun things".
Loren Barnes, 26, will join the masses to see Rihanna, Beyonce, Justin Bieber and Taylor Swift. While buying tickets to four concerts was a lot of money, Ms Barnes said, she was looking forward to having some fun.
"Even though you need to be frugal with your money it's important for the economy and your own piece of mind."
Vector Arena managing director Stuart Clumpas said 50 per cent of the audience attracted to the top acts would come from outside the metropolitan area, which helped drive hotel, bar, restaurant and retail spending.
Geoff Dickson, associate professor of the New Zealand Tourism Research Institute at AUT, said the events could not claim all extra spending costs but they would bring a feel-good factor to the city, alongside a small and modest positive and localised economic impact.
"There are these very large spikes in consumer expenditure that are not evenly distributed throughout the region."
It would be happy days for a bar owner in the CBD but someone in Papatoetoe should not expect to see any benefits, said Professor Dickson.
The 2013 Hospitality Report predicted nationwide sales for 2013 would be $7.19 billion, up 3 per cent from $6.98 billion in 2012.
Lindsay Neill, senior lecturer at the School of Hospitality and Tourism at AUT, said everyone had been through a conservative period but were now "seeing the light".
"Consumer confidence in spending in retail has improved," he said.
The events would contribute to the local economy more than people realised, he said.
Hotel Sector Tourism Association regional chairman Rob McIntyre said the timing of the concerts remained on the shoulder of the peak season so it was a great boost for the industry leading into the summer months.
The industry had already had an influx of bookings but expected many people to book a week out, said Mr McIntyre.
Base Backpackers and Globe bar general manager Amanda Roxburgh said they had felt the interest but bookings had not shot up right away.
"We haven't seen a spike in bookings but I would expect the events to have a positive effect on the business," she said.
The backpackers expected to see a 10-20 per cent increase in occupancy with the events coming through.
Waterfront Cafe and Bar general manager Nish Gupta said there would definitely be an overflow of people around which was a great way to kick-start summer.
"We would not have had this kind of patronage at this time of the year previously," he said.
The cafe and bar was looking to increase staff numbers over concert nights and in the days following as patrons dined in for a post-concert breakfast.
Shows by One Direction and Taylor Swift have sold out. Tickets are still available for Justin Bieber, Leonard Cohen, Rihanna, Fleetwood Mac and one of Beyonce's four shows.