Flaws are the depths this character 'heavy' thrives on, writes Barney McDonald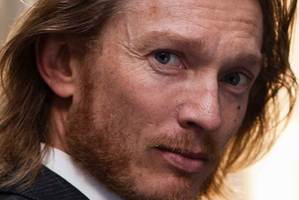 One Lonely Goat's production of Patrick Marber's After Miss Julie has just three actors. To amplify the pressure on Jodie Hillock, Erroll Shand and Dena Kennedy, Marber's earlier play, Closer, produced in New Zealand at least twice, was turned into an award-winning film starring Natalie Portman, Jude Law, Julia Roberts and Clive Owen. It's a tough act to follow.
"I first saw some scenes from Closer performed by a good mate of mine at university years ago," recalls Shand. "He married physical violence to the emotive violence between the characters. Theatre should make you think and feel and resonate, and that's what Marber does."
After Miss Julie is an updated reimagining of Swedish playwright August Strindberg's 1888 tragedy Miss Julie, about a young rich woman and her two servants. It's a battle of the sexes and classes, with Marber transplanting the setting to the kitchen of an English country house on the evening of the Labour Party's landslide 1945 election victory over Winston Churchill's post-war Conservative Party.
"Marber doesn't write theatre for the faint-hearted," says Shand. "There is no fun not being affected by something. With Marber, that would never be the case. He delivers."
Shand also delivers, whether playing Mr Asia drug lord Terry Clark in TV's Underbelly or ruthless gang leader Wayne "Chocka" Fahey in local hit show Harry. He's an actor deeply talented enough to explore the human condition, warts, crime and all. Playing a 30-year-old valet and chauffeur in After Miss Julie, he adds another flawed, fascinating character to his string of engaging roles.
"I love a challenge and strong characters. They have a very full, complete and unrelenting vision and their decisions are bold and calculated. It's quite a freeing experience to be given the green light to go there. As a mate said a little while ago, I don't really need to get better work stories. Mine are pretty action-packed."
As a result, Shand struggles to throw off the shackles of a character's hold on him. "It's harder for me to get rid of the traits or energies of characters when it's been an ongoing piece on camera. A lot of the time with filming, scheduling of shots is out of sequence and there's a lot of repetition of moments within a scene for various reasons. To be ready, I stay in the energy or rhythm of a character a lot longer. Quite often there is no closure to a character's emotional state when you wrap. There's no natural finish. On stage, you get to complete the journey every night and it seems easier to put it to bed."
So, take comfort in knowing that when you're tucked up, nice and snug after After Miss Julie, Shand will be sleeping easily too.
* After Miss Julie runs at Auckland's Basement Theatre from August 27 to September 7.