As a Save the St James campaign continues, the Herald's resident music experts pick their favourite shows at the now mothballed Auckland music venue.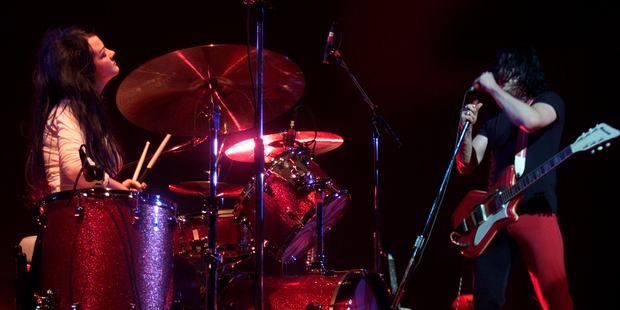 TimeOut editor Russell Baillie's top five shows at the St James:
1. Miles Davis, 1988: This was the Tutu electrofunk era Miles Davis in a set which included tunes by Michael Jackson, Cyndi Lauper and Scritti Politti and a heavy Prince influence too. Yes the drum solo went on a bit. But Davis and his band were confounding.

2. Jeff Buckley, February 1996: His 1994 debut Grace may have been a breakthrough but there wasn't a big turn-out for Buckley and his band who elegantly ripped the roof off the place with much of the album as well as covers of MC5, Big Star and some Leonard Cohen tune ... the name of which escapes me.

3. Nick Cave and the Bad Seeds, May 2005: Coming to town armed with his best albums in an age - the double Abbatoir Blues/The Lyre of Orpheus - this was a night of extravagant gospel-gothic in the perfect setting.

4. Sigur Ros, April 2006: Iceland's finest art-rock elves whipped up the fiercest more gorgeous sonic storm to hit the James since ... well since Sonic Youth played there two years previously.

5. White Stripes, October 2003: Off the back of the breakthrough album Elephant, this one caught the double act of Jack and Meg at the peak of their powers.

And honorable mentions too, to David Byrne (2005), Coldpay (2001), Kanye West (2006), some band called Pacifier (2003) ...
Slayer: April 21, 2007
Reviewed by Scott Kara, TimeOut music critic
It wasn't raining blood, but the St James sure was sweaty and heaving as the reckless and baying masses threw themselves around the floor as Slayer cranked into Angel of Death from their 1986 classic, Reign In Blood. And the band, safe to say the most fearsome of "the big four of thrash metal", were in awe of the venue and the maniacal crowd with singer-bass player Tom Araya often stopping, staring and grinning at the Slayer faithful. It was a show where you left with bleeding ears, and woke up the next morning with a very sore neck.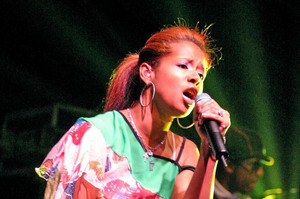 Jose Gonzales: July 20, 2006.
Reviewed by Lydia Jenkin, TimeOut music critic

The St James is one of those venues that's equally perfect for riotously loud bands or refined quiet acts, and the night that Swedish folk-pop maestro Jose Gonzales took the stage will remain stamped in my memory for a long time. Gonzales became an international name when he provided Heartbeats (originally a song by The Knife) for a Sony Bravia commercial, but it was his trademark intricate guitar and thoughtful vocals that attracted fans, and that's exactly what we got. Haunting, tender, occasionally angry (he was in a hardcore punk band for many years), he spun a delicate web, mostly on his own, though he had two friends to add a smattering of percussion, or a touch of cello. The acoustics were perfect for such a stripped back performance, and he had the whole crowd in a hushed spell.
The Strokes: August 1, 2006
Reviewed by Chris Schulz, nzherald.co.nz assistant entertainment editor
John Campbell was rocking out at the back - black suit, matching briefcase and all. Up front Julian Casablancas and co were commanding the stage like few I had seen before, or have seen since. It was the first sold out show I'd been to at the St James and the venue was heaving - tickets sold out in minutes and were being scalped on TradeMe for $300 and upwards. I only got one by calling the venue five minutes before the on-sale time and begging them to let me have one first. Imagine trying that on with Ticketmaster. As for the band, they opened with Juicebox and closed with Take it or Leave It in a 90 minute show that left me and most of the crowd floored. I don't think I blinked for the entire show, and my cheeks hurt from grinning so much. A random stranger high-fived me after Last Nite. Good times. Please, please save the St James.
Jeff Buckley: February 9, 1996
Reviewed by PK Stowers, nzherald.co.nz community editor
Despite the fact that Jeff Buckley's debut album Grace had been released back in 1994, he was still promoting it hard in 1996, when his Hard Luck Tour brought him to the St James Theatre. Touring, it seemed, was proving the best way to get his music to people due to an almost total lack of radio airplay - with the exception of some limited student radio exposure.
Word of his talent was spreading - but it was spreading slowly. So when a Jeff Buckley concert was scheduled for Auckland in early February, fans were not exactly queuing for tickets and the theatre was just over half empty. I was sitting a few rows back in the 'circle' seats, immediately behind what seemed to be three-fourths of local pop-merchants Garageland, and a quick scan of the audience showed a wide variety of other musos, media and fans.
I like to think that whoever witnessed the gig is bound to at least have some memory of it, as it really was something special. Buckley and his three-piece band performed a selection of the best known songs from Grace and a handful of covers including Kanga-roo (Big Star) and an explosive Kick Out the Jams (MC5). Songs, like his vocal range, went from light and delicate to muscular and fierce.
In the mid-1990s the St James was yet to receive the turn-of-the-century mini-restoration that would see it become a more regular concert venue for a wide variety of acts. In 1996 parts of it could be described as distinctly 'shabby' with an odour best described as 'musty'.
"It's such a beautiful theatre, but it, y'know, it smells," commented Buckley about three or four songs into the show. In fact, to mask the odour, he and his band (who were all in the early stages of a moustache-growing contest as I recall) had been out shopping before the gig and bought several incense sticks and holders that you could see scattered around the theatre. "I felt it just needed something," he said, lightly strumming his guitar as the spotlight hit a large mirror ball in the centre of the stage and he started the gorgeous Nina Simone song Lilac Wine. Magic.
* What were you favourite shows at the St James? Post your own reviews below.
Read more: St James Theatre rocked like no other
- nzherald.co.nz