What is Disney Infinity and how does it work? Chris Schulz reviews the hyped new Disney mega-game.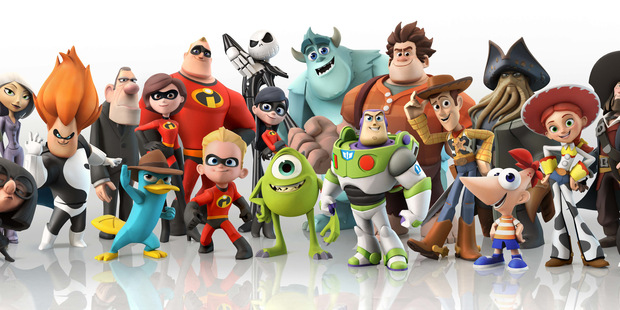 Parents, brace yourself: Your wallet is about to become a few hundred dollars lighter, thanks to the release of something they might as well call "Crack for Kids".
Welcome to Disney Infinity, an Avengers-style get together of iconic Disney and Pixar characters in a game that comes with all the hype, hoopla and whiz bang merchandising of a big budget Hollywood blockbuster.
If you've avoided it so far, prepare to put up with endless hours of nagging - or just give in: Infinity is the kind of game that could grip the zeitgeist of a seven-year-old and not let go for several years.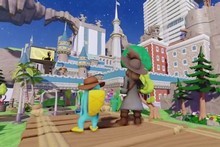 It's not a game that is easily classifiable. Basically, Infinity combines toy figurines with arcade action, open world gameplay and world building using characters from Cars, The Incredibles, Pirates of the Caribbean, The Lone Ranger and other Disney-branded movies.
The easiest comparisons are with the world creation elements and online sharing mode of Little Big Planet, and with Activision's pioneering Skylanders, the first to mix toys with gaming that has proven to be a mega popular franchise - at one point selling more toys than Star Wars.
So there's money to be made, and Disney Infinity is not cheap: A starter pack that comes with everything you need to get going, including three figurines (Captain Jack Sparrow, Sulley from Monsters Inc and Mr Incredible), sells for more than $100. Extra Play Sets cost $54.95, and stand alone figurines are $24.95. Collectable power discs sell
at $7.95.
All that and we haven't even started on the franchises yet to join, like Wreck-It-Ralph and Toy Story in Space, both of which will be out by Christmas. Characters from the Marvel universe and Star Wars are also rumoured. Ka-
ching.
Get past the cost and you'll find a whole lot of childish fun to be had. The phrase "only limited by your imagination" is a well-worn gaming cliche, but in this case it seems entirely appropriate.
There are two modes to Infinity: Play Set and Toy Box. Play Set gives gamers the chance to romp around as one of their favourite Disney characters in a story mode that takes around five hours to complete.
While they're worth doing to unlock goodies for use in other parts of the game, they also vary wildly in quality: Pirates of the Caribbean is easily the best, with Jack Sparrow limping and stuttering around beautifully rendered nightscapes, darkened castles and pirate ships while castles burn and cannons explode in the background.
Monsters Inc is vibrant, silly fun, The Incredibles is easy but the graphics engine is basic, and the world of The Lone Ranger looks great but comes with a troublesome aiming system for weapons.
Then there's Radiator Springs, Lightning McQueen's home-away-from-home in Cars that should be a pimped-out treat for racing fans but is rendered a little lifeless with basic missions, a dodgy two-player split-screen mode and one-button racing functions. Gran Turismo this is not.
All that is forgiven in Toy Box mode, which is where Disney Infinity really excels and shows why the game could have a lifespan of several years. It's essentially an invitation to create your own Disney dream party.
Want to build a race track in space and tear around it while Jack Sparrow commands Cinderella's chariot? Go for it.
Feel like doing loop-de-loops over a rainbow version of Mickey Mouse's castle as Lightning McQueen before being flung into space? Do it.
Want to build a battle arena featuring some of the nastiest villians you can find, then
take them all out by firing yourself through a cannon?
Yep, that's the one that might get dads grabbing a controller for some payback for the toll the game took on their wallets.
Okay, so it's not a complete charmfest. There are glitches that affect open world gameplay - especially when its population starts growing. The Infinity Base can freak out - especially if your kid likes to swap characters in the middle of a mission.
Try as I might, I could not get the base to recognise the villain Syndrome from The Incredibles - with the glowing blue base turning an evil flashing red.
Competition: Win a Disney Infinity prize pack!
And it's not quite as open a world as the early press led us to believe. You can't, for example, take Jack Sparrow for a tour around Radiator Springs. Nor can you send Mr Incredible off to battle the Krakan. The toys have to stay in their respective worlds during story mode. It's the Toy Box where they can play together.
But here's the thing: Three year olds will love the toys, six-year-olds will relish the challenges, nine-year-olds could lose entire weeks while creating their own Disney worlds to play in, and 12-year-olds will love showing off their collections and achievements by playing online with friends.
And as for dad? He'll just love the peace and quiet.
Disney Infinity
Developer: Avalanche Software
Platforms: Xbox 360, PlayStation 3, Nintendo Wii and Nintendo Wii U
Rating: G
Stars: 4/5