Nick Grant finds this week's TV treasures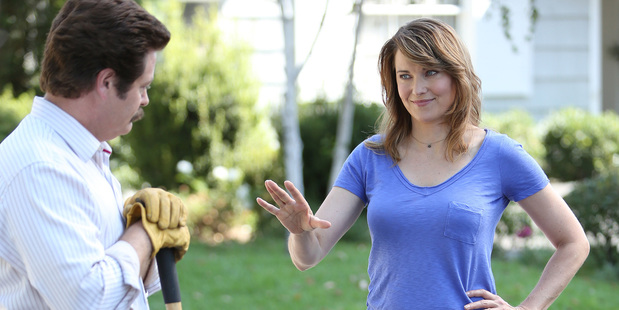 Some weeks the TV schedule is bursting with premiering programmes that offer further evidence we are indeed living through another Golden Age of Television.
Then there are those weeks in which the schedule appears to take on an arid, desolate aspect, providing only the occasional televisual tumbleweed as diversion.
At first glance the next seven days seem to fall into the latter category, with nothing especially enticing debuting on the bigger free-to-air channels. Thus encouraged to examine what's being offered by the other, smaller outfits, however, I've unearthed several semi-buried treasures that I'm delighted to recommend.
Maori Television is serving up a celebration/investigation of Pacific Island subjects via a short, three-week season that sees a feature film screened each Sunday and a documentary every Sunday and Tuesday. It gets off to a particularly strong start tonight, with the double-bill of a documentary and feature film that both won awards and acclaim.
Made in 1997, Sima Urale's Velvet Dreams is an unusual doco structured around the narration of a fictional hard-boiled detective trying to uncover the identity of an alluring "dusky maiden" he's seen in a kitschy velvet painting.
It's a clever conceit that allows Urale to craft a critique of the way in which the male colonial gaze has shaped Western perceptions of Pacific Island cultures.
Although that description may sound pointy-headed and boring, Urale's sly yet generous humour ensures the doco is anything but, with the always accessible film evolving into an amazingly affectionate portrait of the painters themselves.
Another key to Velvet Dreams' charm is cinematographer Leon Narbey's gorgeous work, which also distinguishes the film that follows it. The first-ever feature to have been entirely shot in Samoa, in the Samoan language, with an indigenous cast and story, Tusi Tamasese's The Orator received rave reviews when it was released in 2011. That well-deserved praise was largely thanks to a small story powerfully told, and Narbey's indelible image-making.
This week's Tuesday doco is 2010's sobering, multi-award winning There Once Was An Island, which examines the early effects of climate change via the experience of Takuu, a tiny Pacific Island that's threatened by the ever-rising tides.
A fascinating look at an important, all-too-relevant topic, There Once Was An Island isn't exactly a fun fest - and nor is it trying to be. In order to fill your weekly laugh quota (in triplicate), allow me to point you in the direction of Parks and Recreation.
A sitcom about local government bureaucrats, Parks and Recreation is a daffy, sometimes surreal valentine to the concept of serving your community, and centres on bundle of proactive positivity Leslie Knope (Golden Globe winner Amy Poehler).
One of the show's great strengths is its secondary characters, among whom the standout is surely Ron Swanson (Nick Offerman), a glowering, man's-man libertarian who's prone to such utterances as, "There's only one thing I hate more than lying: skim milk, which is water that's lying about being milk."
In this week's episode, we see Swanson start a season-spanning romance with an equally gruff middle school deputy principal.
Given she's played by NZ's own Lucy Lawless, it promises to be a no-holds-barred love match well worth tuning in for.

Parks and Recreation screens Mondays, 10pm, on Four; Maori Television's Pacific Island season screens at 8.30pm and 9.30pm, Sundays, and 8.30pm, Tuesdays.