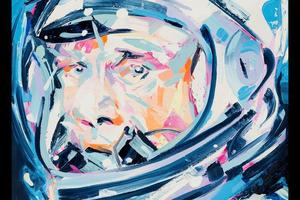 On their third album, British rock trio White Lies make no attempt to disguise their penchant for straight-up, arm-waving, stadium-sized anthems, and they don't really care if it means employing a few generic phrases and harking back to the 80s with full enthusiasm.
The album is based on a loose narrative telling the story of a young woman who leaves her boyfriend and hometown to go in search of her father in a big city.
Her father is a radio host and she calls him up (on the rather catchy First Time Caller) with the demand, "I want you to love me more than I love you, tell me if that's something you can do."
Then she has some doubts about leaving her old relationship, and her old home, those easy links to her identity (Mother Tongue) and there seem to be some questions about freeing yourself from love, and wrestling with loneliness (Getting Even).
Many of the tracks are littered with lyrical nonsense (Be Your Man), but somehow they're less offensive delivered with such widescreen grandeur, and it's refreshing to hear them having fun with the scale of it all - at least it is in the first half of the album.
Big TV and There Goes Our Love Again have great energy but the second half of the album gets a bit bogged down in melodrama.
Stars: 3/5
Verdict: Stadium pop rock at its most unbashed.
Click here to buy Big TV by White Lies.
Follow @nzherald_ent on Twitter for all the latest entertainment news.
- TimeOut